Other Mods Part 1
Dynamo V/Belt Drive
The Dynamo v/belt drive that I make and use on my A10 is made from 6068 T6 alloy and is hard anodized to increase pulley life. I have 40k miles on mine, still with the same belt too! The drive uses a v/belt not a toothed belt like SRM. This system is clean and quiet, just set and forget. There are a lot of bikes here in OZ running this setup.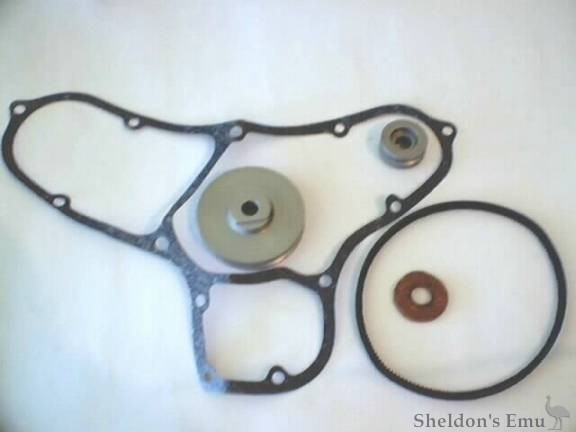 Alloy Pressure Plate
This pressure plate is for 6-spring ridged and plunger frame A7/A10 only. I have not been able to do an alloy pressure plate for BSA 6 spring swing arm models :- ( The plate is machined from a solid billet of 6068 alloy. The radial needle roller lifting mechanism gives better plate separation by lifting the pressure plate true. This helps you find neutral and prevents clutch drag and gear crunch caused by insufficient pressure plate lift.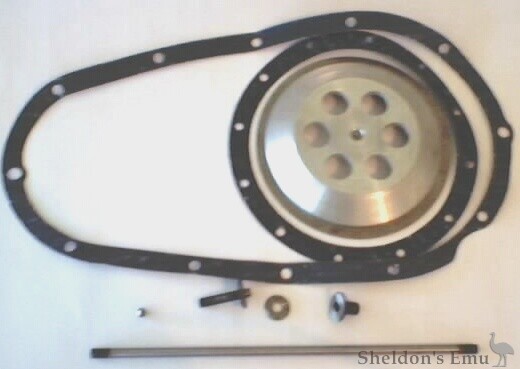 Gearchange Camplate Roller Indexing Plunger
This Competition modification gives a quick light change, reducing friction and wear on camplate. The bloke that swapped me the drawing said that it came from a Works Goldstar, raced At the Isle of Man. I have not been able to confirm this but if anyone can, please e-mail me.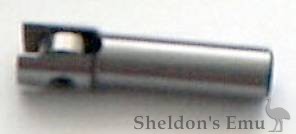 Front Fork Dampers
This Old race mod gives Two-way damping and is one of the many great improvements that you can do to your road going A10! The pic below shows both ends of the damper. I like the RGS domed nut on top but have made them with out it for those concerned with giving the appearance of originality.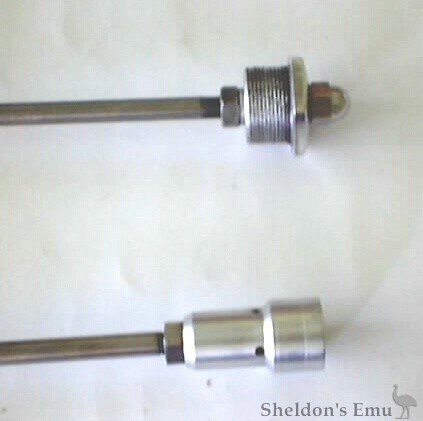 Got any Questions? E- mail Me.
---