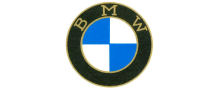 BMW R37 500cc Twin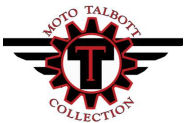 The R37 established the BMW racing heritage in its first year of motorcycle racing. Released in 1925, it was the first motorcycle engine to be equipped with aluminium alloy cylinder heads which, combined with overhead valves gave the machine almost twice the horsepower of earlier engines giving the R37 a substantial advantage over the competition.
The R37 absolutely blitzed the racetracks, taking 91 European wins in 1925, 105 in 1926 and a just extraordinary 171 in 1927. BMW R37 riders won the German championship every year from 1925 to 1929.
Also featured (with star status) in Munich's dazzling BMW museum, it is one of the most famous - and rarest - of all BMW motorcycles.
Specifications
Built 1925-1927
Four-stroke horizontally-opposed transverse twin
Bore x Stroke 68 x 68mm
Displacement 494cc
Max Power 16 hp at 4000 rpm
After the model run ended individuals increased the power output substantially, in particular Ernst Henne who began with a fairly standard R37 and went on be named the "Fastest Man on Two Wheels"