Aprilia Models 1968-89

Aprilia
Italy 1968 -
In the 1960s and 70s Aprilia produced good 123cc Sachs and Hiro-engined two-strokes for trials and moto-cross as well as numerous 49cc machines. Some versions have 6-speed engines of Minarelli manufacture, and there are also models with Franco-Morini engines. Aprilia machines are also known under the Scarabeo trade mark.
Sources: Tragatsch, et al
1967

Scarabeo
Scarabeo Franco-Morini 49cc motor
1968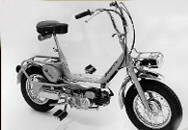 Daniela 49cc 12mm dellorto, centrifugal clutch, moped, 60km per litre, 41kg
1969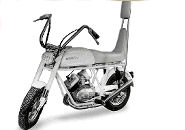 Amico - similar to the Daniela, but with 4 speed box - designated "turbo" by the factory.
1970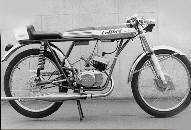 Colibri- very sporty little machine, 5 speed Franco Morini engine, 19mm Dellorto
1976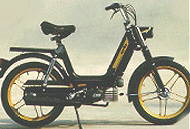 Partner - 3 speed, mag wheels, 49cc Morini. Later models had 49cc Minarelli engines.
1978

RC50
Single cylinder, chrome-plated alloy barrel, wet clutch. Drum brakes front and rear 118mm dia.
1980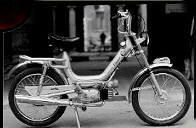 Under 18
4 speed, wet clutch two-stroke.
1980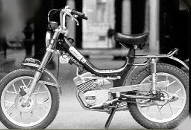 Under 21
Fourspeed Morini engine
1981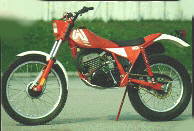 TI320 Trials
Pre-mix two-stroke, chrome moly frame, 32mm forks with 175mm travel.
1981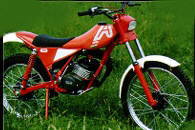 Trial 50
air-cooled 6 speed pre-mix 2-stroke, Dell'Orto carburettor. Marzocchi 30 mm forks with 145 mm travel. Marzocchi adjustable rear shock absorbers with 5 positions.
1981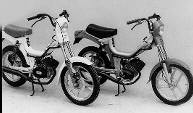 Filo 50
Centrifugal clutch, drum brakes front & rear
1982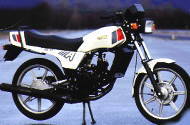 ST125
6 speed gearbox, wet clutch.
1983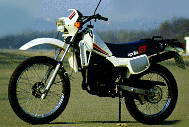 ET50
gear lever on left
1983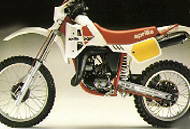 RX125
1984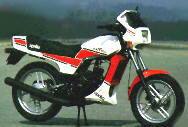 STX125
6 speed gearbox, wet clutch, 32mm forks with 140mm travel, APS rear monoshock, disc front and drum rear brakes.
1984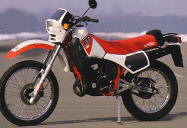 ETX 125
---
1985-96 Tuareg 125 Enduro 125cc single
1984-88 Tuareg Rally 250 Enduro 248cc single 1987-89 Tuareg Wind 350 Enduro 350cc single 1989 Tuareg Wind 350 a.e. Enduro 350cc single 1989-90 Tuareg 600 Wind Enduro 600cc single 1984-90 Tuareg Rally 125 Enduro 125cc single
If you have a query about Aprilia motorcycles, or wish to share your knowledge of these fine Italian machines, please contact us
---