Coventry-Victor Motorcycles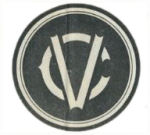 A Brief History of the Marque
Coventry-Victor engines were fitted to some Socovel machines.
A report on the Motor Cycle Show of November 1924 reads, in part:
"Three examples of this well-known make of motor cycle are on view on this stand. There is the 3 1/2 h.p. O.H.V. flat twin, which, perhaps, will be the most interesting, as it is an entirely new model. It is shown as a sporting solo machine and stripped for fast solo work and racing. The super-six is also shown in four different forms ; as a solo fully stripped for sports work, and as regards the others, two are equipped with super-sports sidecars.

The other model is the super touring model, and this is shown as a solo machine with dynamo lighting equipment, and as a colonial model with 28 in. by 3 in. extra heavy wheels, greater ground clearance, heavier forks and frame, together with touring sidecar, suitable for the heaviest conditions of motor cycling.

The Coventry Victor Motor Company, Coventry.
See also
Coventry Victor Motor Co
Sources: Motor Sport Magazine
---
---
If you have a query about Coventry-Victor motorcycles, or have some information to add about these classic British machines, please
contact us