www.bynumonline.com
---
Christian Bynum's Classic BMW Motorcycles: 1980 R100T Racer
---
Home
>
Motorcycles
>
BMW /7
> 1980 R100T
---
Motorcycle Data Sheet

Model: 1980 BMW R100T

Engine: 980cc 2-valve boxer twin upgraded to 9.5:1 CR (67 HP)

Years of Production: 1979-1984

Number Produced: 21,928

Purchase Date: September 2003

Previous Location: Webster, NC

Previous Owners: Unknown

Mileage at Purchase: 0 (Rebuilt)

Mileage Since Engine Rebuild: 0

Restoration Projection: A lot...

Restoration Costs to Date: $960
Background
For a full year I had wanted to build a highly modified Airhead bike that was fast and fun. I had planned out two cafe racer projects and given up twice, choosing more sensible routes for my motorcycle restorations. Then I jumped on two opportunities to bring my hot rod dreams to fruition...
First, I purchased a strong, sound /7 frame from a fellow Airhead enthusiast in North Carolina with whom I had swapped parts many times before. He offered me a superb price; coast-to-coast shipping cost me nearly twice what I paid for the chassis itself. When it arrived it was in such serviceable condition that repainting or powdercoating it was purely elective.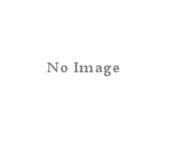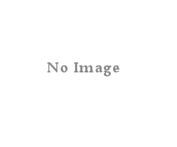 Second, I scored a very good deal on a complete 980cc R100 engine from my mechanic. It had been the powerplant for a 1978 R100/7 belonging to a local rider I knew, who had been hit by a car and suffered a crash. My mechanic had purchased the core of the wreck; the fork was totalled and the frame was a mess at the steering head, but rearward everything was sound.
With this acquisition, I now had what I required to begin my experiment in building a high-performance Airhead. As I mused and did my research, my concept began to evolve beyond a classically styled cafe racer toward a full-on track-prepped racing motorcycle with few or no concessions to street-legal riding. As I learned more about vintage race events -- especially in the Pacific Northwest -- I found out it was more worthwhile to build a 750cc track bike than a 1000cc, so this project drifted back towards the ton-up look, leaving my third /5 chassis to get tuned for the oval.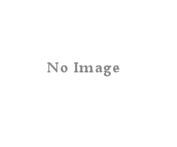 Restoration
Right now, this bike exists only as a nearly complete rolling chassis, as yet without electrics. A /7 frame makes a good platform for an Airhead cafe racer project because in stock condition, it is better braced and has bigger strengthening gussets than the frames of the earier /5 and /6 series.
A dual disc brake front end with a machined billet upper triple clamp (for increased rigidity) was mandatory for this project, as was a sleek /5 nacelle-type headlamp bucket with built-in gauges, to complement the long, low lines of the bike. I purchased a custom fiberglass boat tail solo seat and cowl, a nice (if not 100% faithful) replica version of the famous late-70's KnoScher bodywork, from Ed West at 1977-78 stock color for the /7 touring models, eschewing the white pinstripes in favor of solid simplicity. The bike will have black side covers and a black rear fender.
I found a low profile dual-intensity LED tail light with a lustrous chrome billet housing from Custom Dynamics, an East Coast chopper shop. My original intention was to flush-mount th billet tail light, so that only the trim ring and lens were outside the boat tail's glass, but I realized once I had all the parts in hand that the built-in rear bracket on the seat cowl prevented cutting the 2" diameter hole necessary for the flush mount. I opted for a neat surface mount instead, and the tail light's chrome body protrudes at an acceptable 3/4".
I have many other parts slated for use that are still in boxes, including some nice 38mm Dell'Orto accelerator pump carburetors and a lightened 111-tooth flywheel to provide crisp throttle response and smooth shifting. I want to refit the engine with high-compressison sport pistons to eek out a some extra horsepower. For now I have the stock '74-78 spoke wheelset mounted, but eventually this bike will be shod with '79-84 BMW snowflake mag wheels to enhance its sporting style. I also want to weld bosses onto the frame for San Jose bolt-on frame braces, to beef up the main frame...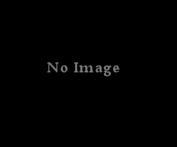 Reconstruction Chronology
September 2003
Mounted subframe and front fork on main frame
October 2003
Installed swingarm and completed assembly of rolling chassis
Acknowledgments
Thanks to the following individuals for assisting in this restoration project: Barry Bialik, Howard Bialik, Barbara Bynum, Jeff Clevenger, Cameron Hoverter, Vince Martinez, Charlie Moore, Rich O'Connor, DL Powers, Mike Shropshire, Bo Stewart, Mick Vallantine, Ed West, and Ted Witting.