Garelli 1926 350cc
Series production of this motorcycle commenced immediately after the war in 1919. The split-cylinder engine design was patented by engineer Adalberto Garelli and obtained excellent results in all international competitions until the years 1926-1927; later the company oriented towards other goals its production.
La produzione in serie di questa motocicletta venne avviata nell'immediato dopoguerra nel 1919. Il progetto del motore a due cilindri sdoppiati venne brevettato dall'ingegnere Adalberto Garelli e riuscý ad ottenere ottimo risultati in tutte le competizioni internazionali fino agli anni 1926-1927; in seguito la compagnia orientò verso altri obbiettivi la propria produzione. L'esemplare posseduto dal Museo Nazionale della Scienza e della Tecnologia "Leonardo da Vinci" venne immatricolato nel 1927.
---

Image licenced under CC BY-SA 4.0.
Bibliography:
Cento anni Cento anni di moto 1886-1986 1986 Milano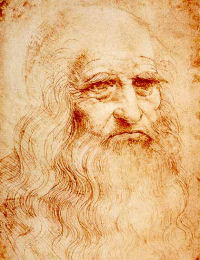 Museo Nazionale Scienza e Tecnologia
The museum has some fifty motorcycles dating back from the 50s and 60s to the early years of the 20th century. Machines include a Bianchi as ridden by Tazio Nuvolari, an original Rondine-based MV Agusta, Moto Frera, a 200 km/h Lambretta... many are in original condition and honestly represent the art and industry of Italian motorcycling.