Motorcycles Made in Spain
Notes on some of the rarer Spanish marques
This page lists brands for which we currently have only an historical precis. For a more complete listing visit the Spanish Index.
A
A.Badia
Built by Antonio Badia in Palautordera, 1928, this was a 100cc racing motorcycle.
Source: OTTW
---
Abad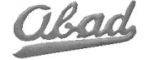 Manufactured by Triciclos Abad in Madrid, 1940~1969.
Norberto Abad built tricycles for the disabled powered by small capacity Moto Guzzi, Piaggio and Villiers engines.
Source: OTTW
---
Achice
Manufactured in Murcia from the early 1950s until at least 1965, the firm built motorcycles and motocarro using Hispano Villiers engines. The firm was still in business in the same location in the mid 1990s.
Source: OTTW
---
ADP
Built in Madrid by Angel de Pozo in the 1980s this was a GP racer fitted with a Derbi 125 engine.
Source: OTTW
---
Aida
In 1955 production was planned for a motorcycle but it did not get to prototype stage.
Source: OTTW
---
AISA
Manufactured in Cervera, Lleida, the firm was founded in 1954 to built three-wheeled microcars using engines from Iresa. These engines proved to be problematical and production switched to Hispano Villiers.
Another source gives producation dates as 1952 - 1957.
Source: OTTW, et al
---
AJR
Built in La Garriga, Barcelona, these are replicas of famous racing machines such as the Bultaco TSS. The first machines appeared in 1994 and the company has thrived.
Visit AJR Motos
---
Alce
Scooters equipped with Narcla engines built in the early 1950s, probably in Girona.

Source: OTTW
---
Alonso
Built in the early 1950s, these were autocycles fitted with 48cc Ducati Cucciolo T2 engines.
Source: OTTW
---
Alpha 1924-1957
---
Altosen
The firm built Gnome & Rhône engines under licence in Barcelona during the 1950s.
Source: wikipedia.ca
---
AMF
A.M.F. were built in Barcelona 1951-1955
These were mopeds powered by Iresa and Cucciolo engines, along with tricycles and off-road motorcycles using engines from Hispano Villiers, OSSA and Pons.
Source: wikipedia.es.
---
Antras
Built in Barcelona by Bidaburu and Calvet, this was a bicycle attachment engine made in 1901. The partners then designed and built another larger engine which could run on any fuel, and this was fitted to their a number of automobiles they built. Production ceased in 1903.
Source: OTTW
---
Anvian
Manufactured 1980-1982 in Rubi, Vallès Occidental
These were MX motorcycles powered by Villa 125 and 250 cc engines.
Jesús Romero, one of the three company owners, purchased the other shares and moved to Sant Adrià de Besòs with the new name of A.R.M.
Source: wikipedia.es
---
Arbizu
Manufactured by Toni Gutierrez Arbizu in Terrassa, Vallès Occidental, 1981-1989
These were roadracing machines using components from Siroko and Rotax. In 1989 Arbizu began working with Metrakit of Italy.
Sources: wikipedia.es, et al.
---
ARC
Manufactured in Valencia by the Bonet brothers between 1954 and 1955.
Following three years of development in road trials and racing, the brothers began marketing two versions of their motorcycle named Popular and Luxe, both powered by 125 cc two strokes. These were of modern design with telescopic forks and hydraulic rear suspension, but sales were poor due in no small part to a lack of distribution network, and production was discontinued in 1955.
Sources: ca.wikipedia.org, et al
N.B. There is a much earlier mention of the name Bonet
---
Ardilla
Built in Barcelona by Industrias del Plata SA from 1950, these machines had 3 speed 125cc two-stroke engines believed to be manufactured in-house. In 1952 swing-arm suspension was adopted, and that year the company changed its name (or was purchased), moved to Madrid and the marque became the Raid, fitted with Hispano Villiers engines. In 1956 the company returned to Barcelona and continued to market the machines under the Raid brand.
Sources: OTTW, caferacerclub.org
---
ArianeTech
Based in Madrid, ArianeTech built Moto2 and Moto3 racing motorcycles named Ariane from 2011 to 2015, and have developed numerous road a racing projects for major manufacturers including Rieju, Yamaha, Derbi and Hero. They have also created very attractive pocket racers.
Website: arianetech.net
---
Arisco
Miquel Tàpies built 230cc road racers based on his MTK kart engines (Miquel Tàpies Karts) from 1977 to 1980. Early models had air-cooled engines, later water-cooled. The aim was to provide a cheaper alternative to the Yamama for privateers.
Source: Mike Ricketts
---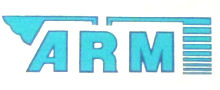 A.R.M.
Jesús and Pedro Romero established Romero Motos in Barcelona where they built competition motorcycles from 1982 to 1989 for enduro and motocross, and a 125cc road racer. These were fitted with 125, 250, 330 and 370cc Tau engines. Some 86 machines were built, and gained laurels at both national and international events.
The firm was the successor to Anvian of Rubi. Prior to that the brothers worked with Bultaco. During that period Jesús suffered a serious leg injury during a race and retired from the sport. Bultaco sent him to work with Derek Rickman in England.
In later years, they won the 2007, 2009, 2010, 2011, 2012 & 2013 Spanish classic motorcycles championships.
Sources: wikipedia.es; romeromotos.com
---
Aster
Manufactured by Bruno Hettore, formerly an engine designer with Rondine of Madrid. The Aster bore some similarity, understandably, and was produced from 1954 to 1957. Lack of financing and distribution network brought an end to the venture.
Other Aster marques.
---
Astur
Ciclomotor manufactured in Asturias from 1951 to 1953. The diminutive machine had some unusual features - belt drive ran from the engine to the extended steel rim of the rear wheel, and both the carburettor and the exhaust were located at the front of the four-stroke engine.

Sources: OTTW, et al.
---

Autisa
Manufactured competition motorcycles in Les Franqueses del Vallès during the 1980s, and ran an 80cc road-racing team. The firm also offered tuning kits.
Source: wikipedia.es
---
Avia
Manufactured by Aeronautica Industrial, S.A., of Carabanchel Alto-Cuatrovientos, Madrid. The firm, which was established in 1927, had produced aircraft in collaboration with ENASA, and after WWII, trucks.
From 1956 or 57 to around 1964, and probably other years the produced Avia Model 200 motocarro three-wheelers powered by 197cc Hispano Villiers engines. These were fitted with bodywork and fittings in various styles including parcel delivery, garbage collection, transportation of butane gas, tipper trays, refrigerated vans and more.
In the early 1960s they began producing trucks and vans, and later built buses as well. In the early seventies, Aeronautica Industrial became part of Motor Ibérica, S.A., with its main factory in Barcelona.

Sources: jacques-leretrait.blogspot.com, et al.
---
Avispa
Light motorcycles thought to have been built in Valencia in the 1940s and 50s.
Sources: wikipedia.es
---
contact us