Motorcycle Marque Disambiguation
Makes and models from different manufacturers with the same or similar names
Acme
Acme & Rex-Acme 1902-1922 (UK)
Acme 1904 (AU)
Acme 1939-1949 (Sydney)
First appearing in English in 1560 the word Acme is from Greek,
akmḗ
, meaning "highest point, culmination".
---
Advance
Advance 1906 (Queensland)
Advance 1905~06(South Australia)
Advance 1906-1912 (UK)
---
Ajax
Ajax Motor Manufacturers of Coventry 1923-1924
Ajax of Italy - these were rebranded Astoria machines fitted with AJS engines, 1930s
Ajax of Belgium in the 1950s, engines from Sachs and NSU.
---
---
Albatros
Albatros 1904~1912
Albatros 1904~1905 Claude Chevrolat, Lyon - Motocyclette "l'Albatros"
Albatros St Etienne
Albatros 1922-1924 Great Britain (Cars)
Albatross 1939 USA
Moto-Guzzi Albatros 1939 Italy
Albatross 1950s scooters, Dayton of London
---
---
Alpha
Alpha (AUS)
Alpha & Ros
Alpha (Barcelona)
Alpha (Coventry)
Alpha 1956-1968. Dudley, Worcestershire
Alpha (Perpignan)
---
AMO
AMO 1921-1924 (Munich)
AMO 1950-1954 Amo-Motoren-Gesellschaft (Berlin)
Amoretto of Argentina 1950s-1960s
---
Aquila
---
Armstrong
---
Aster
Aster Motorcycle Engines of France. These engines were also sold by companies in Italy and Great Britain.
Ateliers de Construction Mecanique l'Aster, 11 Rue des Chaumettes, Saint-Denis, Paris.
Aster Engineering Co, Wembley. Built French Aster engines under licence, later designing their own which were also named Aster.
Aster Societá Italiana Motori, Turin, 1906-1908. Sold French Aster engines, and built Aster cars under licence.
Aster of Spain 1954 to 1957
Aster Cars, Madrid 2000-2003
---
---
Astoria
Astoria 1934-1936 (Italy)
Astoria 1947-1958 (Italy)
Astoria 1923-1925 (Germany)
---
Astra
Astra (Italy) 1931 to 1951 (or 1953)
Astra (Germany) 1923 to 1925
Astra Sidecars, Erwin Gens, Berlin, 1931
---
Atlas
---
B&B
B&B (Rossmoyne USA)
B&B carburettors.
---
Bambi
Bambi 3-wheeler 1960s Argentina (Fulda)
DMW Bambi scooter
Beta 1971 49cc Bambi
CF 1971 Bambi
Bambi 3-wheeler by Aleu
Rivara Bamby Cross
HMW Bambi scooter
---
Bianchi
Bianchi, Alfredo - Designer with Aermacchi
Bianchi Bianchi, Edoardo - Builder of Bianchi motorcycles
---
Bison
Bison 1922-1925, Austria
Bison 1970s MX, Sweden
NSU Bison 2000 (DE)
Radior Bison 1954 (FR)
---
Blitz
Blitz 57 was renamed to Rolifix in 1957 (DE)
Blitz 1925-1926 Germany, see Aufbau
Blitz-Karren by Borgward 1925-1926 (DE)
Motomel Blitz, Argentina
Blitz 1965-, Spain
---
Blue Bell
Blue Bell by Wagener (South Australia)
Blue Bell (Shepparton, Victoria)
---
Bluebird
Bluebird (or Blue Bird) Victoria, AU
Bluebird 1920s (Wolverhampton UK)
Bluebird by Geer of Missouri
Bluebird bicycle built in Perth WA by Boans Ltd.
---
BMP
BMP 1920-1925, Societè Brevetti Malasagna di Pinerolo
BMP 1930s-1965, BMP Buraglini, Menicucci, Perugia
---
Butler
---
Carbine
Carbine (Victoria)
Carbine 1910~1914 (Sydney)
A post on a bicycle forum suggests that perhaps Carbine of Victoria sold the name to the Sydney firm.
---
---
Champion
Champion (Tas)
Champion (Saint Louis)
Champion (Tokyo)
Champion Trike
---
Clement
---
Colibri
Colibri = Hummingbird
---
---
Colombo
MC Moto Colombo Motorcycles
---
Comet (See also Komet)
---
Condor
Condor by Karstadt Germany, 1970s
Condor Courfaivre, Switzerland, 1901~1978
Condor of Deanshanger UK, 1902
Condor Germany 1953-1955
Moto Guzzi Condor 1938-1940
Lube Condor
AGV Condor (Netherlands)
Condor (Taiwan)
---
Corona
Corona 1901-04 (UK)
Corona 1902~1924 (Germany)
Corona by Meteor Manufacturing Co, 1920s
---
David
David Microcars (Spain)
David by Casalini (Italy)
---
Davis
Davis (AUS)
Davis (Los Angeles)
Davis 1911 GB
Davis Brothers 1924 GB
---
De Luxe
De Luxe by Healing (AUS)
---
Diamant
Diamant (Sweden)
La Francais Diamant (France)
Elite-Diamantwerke AG 1920s (Germany)
Diamond (UK)
---
Diana
Diana 1953 (Portugal)
Diana (Italy)
Durkopp Diana
Ducati Diana
Lady Diana Spagthorpe
---
Dreadnought
Dreadnought (UK) 1902
Dreadnought (UK) 1915
Sears Dreadnought (USA)
Clincher Dreadnought tyres
---
Elite
Elite Sport 1950s (France)
Elite 1931 (Belgium)
Elite-Diamantwerke AG 1920s (Germany)
---
Elliott
Elliott & Co 1904 (GB)
Elliott 1912-1935 (Payneham, SA)
Elliott (Paddington NSW)
Dunford and Elliot Birmingham, see Dunelt
Lake and Elliot 1904 (Essex UK)
A rider by the name of Elliot featured in cyling reports from 1903, apparently riding a pacing motorcycle.
N.B. Both Australian marques are spelled Elliott.
---
Empire
Empire (St. Marys NSW)
Empire (Melbourne)
Empire 1912 (London)
---
EMW
EMW 1952- Eisenacher Motorenwerk (East Germany)
E.M.W. (Leipzig) 1925~1930
EMWE 1924-1925 (DE)
EMW - Eilenburger Motoren-Werk AG. Built cars 1909 to 1914
N.B. Eisenacher Motoren Werk was formerly a BMW factory. Post WWII, BMWs were manufactured in Eisenach and were renamed EMW. Eisenach was part of the GDR after 1949.
---
Evans
Evans was an American two-stroke which was imported and licenced for manufacture by a number of European firms.
Evans by Stock (Germany)
Evans (Italy)
Evans by Géo Dupuy (France)
Amstea Evans Berlin 1921-1924
Evans-Pondorf, Germany
---
Excelsior
Excelsior 1896-1965 (GB)
Excelsior (USA)
Excelsior-Bruneau 1907 (France)
Motorwagenfabrik Excelsior, 1896 (Switzerland)
---
Fama
---
Firefly
Firefly Trials (UK) 1965-1970
Vincent Firefly
Firefly (AU)
---
FMB
FMB Telaimotor Bologna
FBM 1951-57 (Fabbrica Bolognese Motocicli), engine manufacturer, Morini Minarelli
MFB, possibly related to FBM Telaimotor
---
Flink
Flink by BFW 1920-1922
Flink Hilfsmotor 1950s
---
Fulgor
Fulgor (Italy) 1922-1926
Fulgor (France) 1900s
---
Fulgur
Fulgur is Latin for "Lightning"
Fulgur Trailers (France) 1930s
Fulgur Engines (France) 1900s
Fulgor by Ing. A. Neumann & Co., Vienna 1924-1938
---
Gauthier
---
Gloria
---
Gnom
Gnom 1921-1923, motorcycle. Germany.
Gnom (JFG) 1949-1950, 3-wheel microcar. Germany.
A Gnom three-wheel microcar was built in the mid-60s by Vladimir Kozlov in the Soviet Bloc. It was very space-age.
Lada released a microcar named Gnom in the 1990s. Russia.
---
GP
GP (Guzzi & Parodi) 1921
---
Harris
Harris 1970s-2022
Harris Matchless 1987-1993
---
Hercules
Hercules (Derby)
Hercules (Hammondsport)
Hercules 1903, H. Butler (GB)
Hercules 1912~1960 (GB)
Hercules 1904-1950s (Germany)
---
Heros
Heros 1923-1924 (Berlin)
Heros (H&R) 1921-1929 (Saxony)
Heros mopeds, 1950s - see Dohle
---
HMW
HMW 1923-28 (Germany)
HMW (National) Germany 1950s
---
Invicta
Invicta Arthur Barnett 1913-1919 (UK)
Invicta of Clapham 1902-1906 (UK)
Invicta Bologna
Invicta cyclecar, Leamington UK, around 1912
---
Imperia
Imperia 1923-1925, Austria
Imperia of Belgium 1903-1907, 1950s-1968. Factory closed in 1958, but mopeds were built with the Imperia badge until 1968.
Imperia of France. Manufacturer of sidecars. (Unverified)
---
Imperial
Autoped by Imperial (UK)
New Imperial (UK)
Imperial 1901-1903 (UK)
Imperial Cyclecars 1913 (UK)
Imperial (PDC) 1902 (UK)
Imperial Metro 1914-15 (UK)
Imperial Swift 1904 (UK)
---
Iris
Iris ( AUS )
Iris 1952-1953 (Brescia
Iris of London 1902-1904
Iris Sidecars 1920s
Iris by Morelle Paris 1902
Iris by Haustgen Paris, 1902-1904
---
Ixion
Ixion of France, 1901~1905. Ixion engines were sold to other manufacturers including Komet of Germany and Allvelo in Sweden, and were built under license by Gillet Herstal, GEM of Denmark and others.
Ixion by Primus 1902-04. The Ixion built at Loughborough Junction, London was almost certainly built under license from Ixion of France.
Ixion of Birmingham. Manufactured 1910 to 1923 in Birmingham, and later in Smethwick, Staffordshire.
Ixion by New Hudson, 1930. In 1930, the Ixion brand reappeared as rebadged 250cc New Hudson sidevalves which they were having trouble moving in the very difficult market conditions. Using the Ixion marque enabled New Hudson to sell their stock at much more competitive prices. A forum post gives somewhat different information, "After 1923, New Hudson bought the Ixion name, and used it as a '2nd brand' to sell old stock models and engines into Europe. The Swedish Rex used a New Hudson engine with the Ixion badge on it."
Ixion, Australia
Ixion the journalist. There is no relation between any of these marques and the famous English motorcycle journalist of the era whose nom de plume was Ixion.
---
Jackson
Jackson & Kinnings
Jackson (Two Australian marques, one at Horsham Vic)
Jackson 1902 (Horsham, Sussex GB)
Jackson R.L. 1919-1920, Pangbourne, Barkshire, and later in Birmingham
Jackson-Rotrax 1946~1976, Speedway (GB)
---
Jones
Jones 1904 (Coventry)
Jones 1936 by G. H. Jones, Villiers
Jones, Dennis 1942-1958 250cc DOHC racer
---
Kayser
Kaiser 1935
Kayser 1899~1903
Gritzner-Kayser 1901-1970s
---
Komet (See also Comet)
Komet 1902-1905 Kirschner & Co. of Dresden (DE)
Komet by Haussherr 1902-1912, Berlin (DE)
Komet Autofabrik, Automobiles, 1922-1924 Leising/Sa (DE)
---
Krause
---
Leitch
Leitch ( Melbourne )
James N. Leitch (UK Cars)
Leitch (NZ Cars)
Leech (Ballarat Victoria)
Lech (Poland)
---
Liberty
Liberty (AUS)
Liberty Engines 1913~1925 (Birmingham)
Liberty (USA)
---
Lloyd
LMC & WA Lloyd
Your history of LMC states that LMC was founded in 1903. This is incorrect and confuses the two brothers W.A.(William Arthur) Lloyd and W.J.(Walter John) Lloyd. William Arthur Lloyd left Quadrant in 1903 and founded WA Lloyd Cycle Fittings Ltd making cycle parts and a few motorcycles under the WA Lloyd brand as you correctly state in your history of him. LMC was founded as Lloyd Motor Engineering in 1907 by Walter John Lloyd when he also exited Quadrant later in 1907 to make LMC motorcycles and also later the 'Overseas' marque. The confusion about the two brothers and their separate businesses goes back to a book by Erwin Tragatsch called "The Worlds Motorcycles 1894-1963" published in 1964 and repeated by Graces Guide who now have corrected the entry on their website by note.
I refer you to a definitive article written by the authoritative motorcycle historian Bob Currie and titled 'When Walter Went it Alone' and published in 'The Classic MotorCycle' magazine (pp.44-47) April 1988.
Ian Bade
Raumati Beach, New Zealand
29th March 2021
Lloyd (L.M.C.) 1907-1922
Lloyd, W.A. 1902-1903
Lloyd by Ottmar Cramer Germany, 1923-1926
Lloyd-Wagen Bremen, 1950s. Automobiles
See also
Governor-Villiers
and
Dreadnought
---
Lutece, Lutetia
---
Magnet
Magnet (AUS)
Magnet 1901-1924 (Berlin)
Magneet
Antonin Magne 1950s (FR)
---
Mammut
Mammut 1925-33 (Nuremberg)
Mammut mopeds 1953-1956 (Bielefeld). Identical to mopeds sold by Meister and Phanomen
Mammut-Fahrrad-Werke GmbH 1924-1929 (Bielefeld)
Munch Mammut 1956-1990s
---
Marlow
Marlow by Marloe 1920-1921, Marloe Motor Company of Bordesley, Birmingham
Marlow, E.S. 1921-1922, Warwick
---
Martin
Martin 1902-03 (Aus.)
Martin (Croydon)
Martin (J)
Martin Conquest
Martin Moulet
Martin, Harry 1911~1921 (GB)
Martin-Comerford 1930-39 (GB)
Martin-JAP 1929-1957 (GB)
Martinshaw 1923-25 (GB)
Martinsyde 1919-1923 (GB)
---
Mars
---
Massey
Massey 1913 (Aus.)
Massey Cycle & Motor Depot, 1913 (Benalla, Aus.)
Massey Motor Co 1923-1929 (GB)
Massey-Arran 1920-1924 (GB)
---
Matador
Matador 1925-1926, C. Klose, Staßfurt, Germany
Matador 1923 to 1927 Bert Houlding Preston (GB)
Matador-Apparatebau (Franz Werner & Fritz Döring) 1920-1945, Marine engines, not motorcycle engines.
---
Meteor
Meteor 1924-1926 (DE) (Two different makes)
Meteor, Prague
Meteor, Copenhagen. 1954~1967
Meteor Manufacturing Co 1920s (UK)
Meteore and Météore, (FR)

There were also numerous Meteor models produced by Vincent, Cotton, Iso, Rocvale, Royal Enfield, FMC, Universal and others.
---
Monarch
Monarch ( Footscray Vic AU )
Monarch 1921 (Richmond, Vic, AU)
Monarch 1912~1921, Tyseley, Birmingham
Monarch 1898~ (Hartford, Conn. USA)
Monarch (J)
Monarch (Owego, N.Y. USA)
Monark (Chicago Il. USA)
Monark (Sweden)
---
Morris
---
MT
MT (AT)
MT 34 (IT)
MT by Muratore, 1948-1953 (IT)
---
Mumford
Mumford (AUS) - See also Firefly
Mumford, 1971. Musketeer 3-wheeler by Brian Mumford (Gloucester, UK)
---
Mustang
Italjet Mustang
Kreidler Mustang
Simonini Mustang
Mustang Motorcycle Corp. Glendale, Colorado. 1949~1951
---
National
National (AUS) 1914
National (Tasmania)
National (Dresden)
National (Kristiansand)
National (USA)
---
New Era
New Era 1908~1924 New Era Motor Co of Lonsdale Road, West Kilburn, London, and later in Liverpool.
New Era Auto Cycle Co, 1912 (USA)
---
OK
OK 1899-1926, Humphries and Dawes, (GB)
OK 1950s (Sweden)
---
Omega
The Omega marque was also employed on machines made in Japan and, in 2008, China (aka Lifan).
---
Orion
---
Osborn
Osborn 1901-1909. John Osborn, forerunner of OEC (GB)
Osborne 1908~1911, Lincoln (GB)
See also
OEC Disambiguation
---
Panther
Panther P&M 1900-1965 (UK)
La Panthere (FR)
See also
Panther Derivatives and Non-P&M Panthers
---
Patria
Patria (ES)
Patria-WKC (DE)
---
Peerless
Peerless (AUS)
Peerless 1913-14 (UK)
Peerless 1902-1908 (UK)
Peerless cyclecar built around 1914
Peerless (Boston)
Peerless-SD (New York)
---
Pegasus
Pegasus 1980s (DE). Built by Kynast, marketed by ZEG.
Pegaso 1956-1961 (IT)
Pegasus by DKR, Pendeford Airport (UK)
---
Perfecta
Perfecta 1899 (France)
Perfecta (Portugal)
Perfecta 1946-1950 (Switzerland)
---
Petrel
Petrel 1903 (AUS)
Petrel Motor Car Co. Milwaukee
---
Phoenix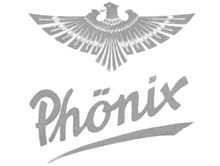 Phoenix 1900~1928 (London)
Phoenix c.1910 (Worcestershire)
Phoenix Motor Co. 1904-1906 (Southport)
Phoenix 1956-1964 (Tottenham)
Phoenix (Groningen, NL)
Phönix 1935-39 (Bielefeld)
Phönix by RMW 1930s (DE)
Phoenix by Lenoble 1948-1954 (Belgium)
Phoenix-Tricar (Belgium)
Phoenix (AUS)
---
Premier
---
Progress
Progress, Coventry, 1900
Progress 1900-1905, Berlin
Progress/Strolch 1950s
---
Puma
Puma (Argentina)
Puma by Giuseppe Trubiani of Villa Potenza (Macerata), 1950s
Puma by Emilio Carra, Milan, 1980s
Soriano Puma 1947-49, Spain
Puma Trials by CCE, UK
---
Regina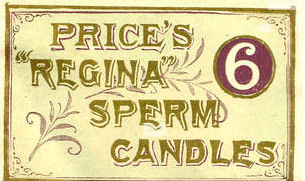 Regina of Ilford 1902-1907
Regina of Lewisham 1906-07
Regina of Derby 1914~1916
Regina of France 1905~1909
Goricke Regina
Horex Regina
Sarolea Regina
---
---
Reeves
Reeve ( AUS )
Reeves ( AUS )
Frank A. Reeve Co., Montclair, New Jersey 1911
Reeves Engineering Developments, Grantham, Lincolnshire
The Reeves Pulley Co., Columbus, Indiana
---
Royal
British
French
Royal (Objat FR) 1953
Royal-Moto 1925~1929
Royal Moto 1970s
Royal-Velo 1926
Others
Royal Tasman Triumph (AUS) 1917
Royal (Mitte DE) 1902
Royal Seittenwagen DE
Royal (DE) Haussherr 1904
Royal (Basel, Switzerland) 1900-1912
Royal (NY, then MA, USA) 1901~1910
Royal Express (NL)
Royal Hispania
Royal Nord (Hasselt)
Royal Nord (Léopoldville)
Royal Nelly (BE)
Royal Prince (Italy)
Royal Standard (Swiss) 1928-1932
Royal Start (Belgium)
N.B. Terms referring to royalty abound in the motorcycle world, and were very popular in Australia where, to this day, the Governor General can request that the British monarch dismiss the elected leader of the country. This actually happened in 1974. In 2014 an Australian prime minister knighted Prince Philip, a bewildering act which caused much derision. Later seen by millions eating a raw, unpeeled onion on national television, Tony Abbott has some distinct similarities to King George III. Abbott, a "10 Pound Pom" (an assisted passage immigrant from England who arrived by boat), boasted frequently that he had "turned back the boats", and sent refugees to offshore detention camps where they were incarcerated indefinitely in inhumane conditions, with some being returned to the horrors they had fled. They suffered terribly, particularly the children. Many died. The UN has condemned Australia for its actions.
When Rupert Murdoch turned on him, Tony Abbott's political party performed a Brutus act and replaced him with a multi-millionaire who avoided tax by keeping much of his wealth in a Cayman Islands tax haven. Tony, a strong Brexit supporter, was deported repatriated to the United Kingdom to help with its destruction.
---
Rupp & Ruppe
Rupp 1928-1932
Ruppe 1928-1932. It is believed the firm was founded by Hugo Ruppe in 1914 as a bicycle manufacturer, Rupp Fahrzeugbau AG.
Rupp USA. There was a Rupp built in the United States in the 1970s (quite a story).
---
Rush
Rush (AUS) 1901 to 1905
Rush Belgium
---
Saturn
Saturn 1921-1927, Steudel-Werke of Germany
Saturn 1925-1926 (UK)
Saturn, Finland
Rocvale Saturne c.1975
---
Scootacar
Scootacar by Hunslet 1958-1964
Rytecraft Scootacar 1930s
---
Simplex
Simplex Netherlands (Amsterdam) 1902 to 1968
Simplex by Patrick Engineering (Birmingham) made from 1919 to 1922
Simplex (Berlin)
Simplex (New Orleans, Louisiana) 1930s to the late 1960s, Servi-Cycle
Simplex (Mulhouse, France)
Simplex of Torino (Italy) built by Luigi Pellini between 1921 and 1950 using OHV engines
Simplex, Australian, built from the 1930's using Villiers engines.
---
Singer
Singer (St Etienne, France) 1950s-1960s
Singer (UK) 1904-1914
There were two French bicycle marques named Singer, easily confused. Discussion here: velo-singer-st-etienne
---
Spartan
Spartan UK
Sparton (Wales)
Sporton AU
---
Southern Cross
Southern Cross (Sydney)
Southern Cross (Toowoomba)
Southern Cross (Manchester, UK)
---
Speedwell
Speedwell (AU) 1904~1915
Speedwell (Warwickshire UK) 1909
---
Sphinx
Sphinx (AU) 1903-1912
Sphinx (FR) 1899
Sphinx Cyclecars 1912-1925 (FR)
Sphinx Velomoteurs 1933~1939 (Paris)
Sphynx (BE) 1923-1929
Sphinx automobiles (DE) 1920s
---
Stainless
Molnar by Stainless Engineering Co of Preston in Lancashire, 1997-2022
Stainless of Lyon 1930s to 1950s
A Stainless flat-twin engine is fitted to a Zenith in the Thomson Museum in Palmerston North, New Zealand. Embossed on the crankcase is "Stainless Motor Co Ltd / Stainless England"
---
Standard
Standard, Germany 1922-1924, built small two strokes.
Standard, Germany & Switzerland, 1925-c1955
Standard, Scandinavia - Testi mopeds and motorcycles..
---
Stella
Stella (FR) 1922-1953
Stella (IT) Max Türkheimer
Stella (IT) Treviso, 1970s
Stella (UK) Ipswich 1960-63
Stella (USA) 2019 (Made in Asia)
Mars Stella (DE) 1950s
Riga Stella (Latvia ) 1980s
MAS Stella (IT) 1940s

There were also Stella models from Cagiva and GD.
Talbot
Talbot (Paris) 1953-1958
---
Titan
Titan Cycle 1973-1990 (San Marino)
Titan 1926-1932 (Austria)
Titan (Portugal)
Titan Mopeds (Switzerland)
Titan (Phoenix AZ)
---
Torpedo
Torpedo (Tasmania) 1912 to 1939
Torpedo (Victoria)
Torpedo 1908-1915, F. Hopper and Co (UK)
Torpedo (DE) 1901-07
Torpedo 1928-56 (Frankfurt)
Torpedo (CZ) 1903-1914
Tourist / Torpedo 1909-1920, Berlin
Italjet Torpedo
Torpedo, Illinois USA, 1908
Torpado 1950s
Pennington Torpedo 1896 1896, UK
Bedelia Torpedo (UK) Cyclecar 1912
---
Turner
Turner (AUS) 1914~1919
Turner (NL)
Turner (Philadelphia)
Turner Byvan (UK)
Turner Special (UK)
---
Typhoon
Typhoon (NL)
Typhoon (Sweden)
Matchless Typhoon
Giulietta Typhoon
Maico Typhoon (Taifun)
Tonkin Typhoon
The Typhoon model name was also used by Rickman, DKW, DMW, Gilera, Piaggio and others.
---
Union
Union Holland
Union engines, British
Zweirad-Union Motorrad, Germany
---
Vis
Vis Berlin, built the Wegro 1922-1923.
VIS Aktiengesellschaft 1923-1926 (Munich)
VIS by Gazzi of Milan, 1920 to 1925.
Watson
Watson (UK) Ashford, 1904-06
Watson 1905 Adelaide AU
Watson c1910 Sydney AU
Whippet
Whippet 1903-1905 London
Whippet 1920 by Hayward and Co. of Twickenham
The legendary Spagthorpe Whippet.
Yankee
Yankee Twin, built in NY USA using a 500cc Ossa-based engine, early 1970s.
Yankee Peddler, moped built by FMB Telaimotor in Italy, marketed in the USA c1977-1979 possibly by Besser Marketing of Rhode Island.