Motorcycles Built in Germany (S)
Motorräder Hergestellt in Deutschland: Notes on some of the rarer German marques
This page lists brands names beginning with the letter "S" for which we currently have only an historical precis.
For a more complete listing visit the German Index.
S
---
Saarperle
---
SAR
Built in Berlin by Maschinenfabrik Raetsch, 1923-1930
Models A 27 and B 27 were powered by their own 125cc two-strokes, later models with engines from Kuehne.
The marque is covered in some depth by Karl Reese in his book "Berliner Motorräder"
Source: GTU Oldtimerservice
---
Sarolette, Libelle
Manufactured by Herbert Schulze, Berlin, 1949-1952
The Sarolette scooter was introduced in 1949 with a 100cc Sachs engine. The following year the Libelle 100 (Sachs) and Libelle 120 (JLO) scooters appeared, only to disappear into the mist two years later.
There was also a Libelle 3-wheeler built in Austria 1952-1953.
Source: GTU Oldtimerservice
---
Sartorius
Bunzlau firm built machines with 195cc sidevalve and 348cc ohv Kühne engines between 1924 and 1926.
Source: Tragatsch p269
---
Saturn
Built by Steudel-Werke 1921-1927, these motorcycles were fitted with 248cc two-strokes, 348cc ohv singles and 497cc sidevalve V-twins. A shaft-drive version of the V-twin was built but did not enter production. They also produced a 194cc or 200cc engine available as a Hilfs-Motor (bicycle attachment engine) and as a complete motorcycle in several variations. These were all produced at their Leipzig factory.
N.B. Most references to Steudel refer only to the bicycle attachment engine and a V-4 two-stroke.
Source: Tragatsch p269
---
---
Schliha 1924-1933
---
Schlimme
Falkenberg firm built lightweights powered by DKW 1842cc and 175cc two-strokes 1924-1925.
Source: Tragatsch p270
---
Schmidt, EB
Manufactured by Ehrhardt B. Schmidt in Leipzig, 1924.
It appears to have been a lightweight, single-speed belt drive motorcycle with pedal start.
Source: motorräder-aus-leipzig.de
---
Schmidt, RS
Robert Schmidt of Leisning and Berlin, 1921-1924
These were lightweight 200cc motorcycles with the engine inclined at 45 degrees offered by Schmidt under his own name and also his initials, RS. Similar machines were marketed by AMAG and it is unclear which of the firms manufactured them.
Source: GTU Oldtimerservice
---
Schminke
Manufactured by Schminke-Werk, Bad Wildungen, Fritzlar-Züschen.
Richard Schminke had become the major shareholder in Pantherwerke in 1962.
Schminke purchased the Goebel company in 1975. Goebel had acquired the Meister company in the mid-to-late 1950s.
Models:
1953-54 Orion JLO single-speed or Sachs 2-speed
1953-55 Mentor JLO single-speed or Sachs 2-speed
1956-58 Forelle Sachs 2-speed - Forelle Sport Sachs 2- or 3-speed.
Schminke also produced bicycles, children's bicycles and scooters at that time.
Moped production appears to have ceased at the end of the 1950s. The companies were consolidated under the Panther International GmbH group, and have expanded considerably. They now produce in the order of 450,000 bicycles per annum.
Sources: mo-ped.se, de.wikipedia.org, et al.
---
Schmitz
Manufactured in 1938 by Gebr. Schmitz, Jacobsstr. 1, Trier, established 1908.
These were delivery tricycles based on a motorcycle with a goods container mounted on two wheels at the front. They were also available in pedal tricycle format, without engine.
Source: Axel Oskar Mathieu Archive
---
Schneider
Manufactured in Görlitz, 1924-1926
Fitted DKW 142cc 175cc and 206cc two-stroke engines to their own lightweight motorcycles.
Source: Tragatsch p270
---
Schnell-Horex 1952-1954
---
Schroff-Record
Manufactured by Georg Schroff of Berlin 1923-1925
These were bespoke motorcycles with engines from Franz Krause. They had chain drive and two-speed gearbox, and were available in red or black. The same - or very similar - machines were marketed under the G.S. brand.
Source: GTU Oldtimerservice
---
Schüler
Manufactured by Luftreederei Max Schüler of Osnabrück, 1923-1925
Source: GTU Oldtimerservice
---
Schunk
1926-1928 Zella-Mehlis (Thüringen)
Source: wikipedia.de
---
Schütt
1933-1934
Paul Schütt of Flensburg designed and built these interesting machines using a transverse-mounted 196cc two-stroke in a Duralumin frame.
Source: Tragatsch p270
---
Schürhoff 1923~1953
---
SCK
Manufactured in Cologne 1924-1925
SCK, a garment company, built motorcycles using 350 and 500cc engines from JAP and MAG fitted to British frames. Sales were slow.
Source: GTU Oldtimerservice
---
Securus
Manufactured by Max Ortmann of Securus Mobilbau, Bergmannstrasse 53, Berlin
In 1905 Ortmann presented a motorcycle kickstart mechanism at the Frankfurt fair.
The following year at the Berlin auto show he displayed his trivoiturette, the Securus-Mobil which could be configured as a tandem two-seater or as a delivery vehicle, and a steering wheel was optional instead of handlebars.
Engines available were 4 CV and 5 CV, two speed gearbox, max speed 35 km/h.
On August 1, 1906, the company entered liquidation.
Sources: lestricars.es.tl, Axel Oskar Mathieu Archive
---
Seegard
Manufactured in Berlin by Fietz, Paul & Co, 1924-1925
These were motorcycles with 150cc and 200cc engines from Cambra, Alba and Rapid, according to customer choice. Unfortunately, the customers chose not to.
Source: GTU Oldtimerservice
---
Seel 1974-1990
---
Seith
Manufactured in Hof (Saale) in the 1950s, these were children's motorcycles powered by 38cc Victoria two-stroke engines. They are believed to be sought after by collectors.
Source: GTU Oldtimerservice
---
Sept & Unger (S&U)
1925-1926. Michael Sept and Fritz Unger of Schwabacher Straße 67 in Nürnberg
The firm acquired ENAG in 1925 and some machines were built under that marque.
Sources: meisterdinger.de, wikipedia.de
---
Servos Biene
Manufactured by Walter Knapich of Augsburg in 1952, the diminutive scooter was powered by a Victoria Vicky FM 38 engine, and required neither riders licence nor road tax.

ROBERT C. GROLL
Holzhausen am Ammersee
Was ist die "Biene"? Ein modernes Kleinfahrzeug für Jedermann, das die bestehende Lücke zwischen dem Fahrrad und der "schweren Maschine" kompromisslos ausfüllt. Die "Biene" ist zuverlässig und leistungsfähig, vielseifig im tåglichen Gebrauch, handlich, formschön und elegant in der Bauart. Die Bedienung ist kinderleicht. Die "Biene" ist weder steuer- noch zulassungspflichtig.
Die wichtigsfen technischen Daten: Der Motor wird von den "Victoria"- Werken in Nürn- berg gebaut und hat 38,5 ccm, 1 PS Leistung mit Zweiganggefriebe und Kupplung in einem Hebel, Magnefzündung mit eingebauter Lichtspule. Die Lichtleisfung befrägt 3 W bei 6 V Spannung. Der Vergaser schwimmerlos. Die Kraftübertragung erfolgf durch Ketfe auf die Vorderradnabe (durdl den neuartigen Fronfanfrieb Sind bei dem Roller ausgezeichnete Fahr- eigenschaften und erhöhte Fahrsicherheit gegeben). Höchsfgeschwindigkeit 45 km/h, Ver- brauch 1,5 Lt/100 Gemisch. Der Roller nimmt im gro$en Gang jede Steigung. Längere Touren können ohne weiteres unfernommen werden.
An der Lenksfange findep Sie links: Hebel für Gangschaltung mit Kupplung, Dekompressionshebel und Signal, rechts: Handbremshebel und Gasdrehgriff.
Der Rahmen ist selbsffedernd, aus gezogenen nahtlosen Präzisionssfahlrohren gebaut und verträgf durch seine gedrungene Bauart höchste Belastung. Das zweckvoll geformte Schutzblech bietet dem Fahrer 100% Gewähr für schmutzfreies Fahren. Der ganze Rahmen ist ersiklassig emailliert (Farbe nach Wunsch). Vorder- und Hinferradnabenbremsen Sind aus- gezeichnetu Die Radgrö$e ist 12½ x 2¼. Als Siåz dien* ein sehr weiches und bequemes Sitz- kissen aus Gummihaar, mit starkem Kunstleder überzogen. Vorder- und Hinterrad können untereinander ausgefauscht werden. Ein Reserverad is} unter dem Fahrersifz leichf mifzuführen. Ein Soziussitz ist nichf angebracht. Gepäckträger kann nachträglich Bedarf und Belieben angebracht werden. Obwohl die "BieneV im äuberen Ausmaf3 kleiner ist, ist der Nufzraum auf der "Biene" gröfrer als bei ähnlichen Fahrzeugen.
Die "Biene" wird zum Preis von 458 — DM kompleft gelieferf und zwar fahrbereit mit ab- blendbarem Scheinwerfer, Gummi-Fugmafte und Werkzeug, Auf Wunsch wird das Reserve- rad vollbereiff mitgeliefert und kosfet 30.— DM. Alle Ersatztetle einschlief51ich Bereifung Sind überall erhältlich. Das Gewicht des kompletten Fahrzeuges: 27 kg,
Bestellungen richfen Sie an: Permo-Betriebe, Abt. V., (13b) Holzhausen am Ammersee. Zahlungsbedingungen: Grundsäfzlich 50% bei Auftragserteilung. Rest bei Lieferung. Ab- zahlung nur in besonderen Fällen und nach Vereinbarung. Bei voller Bezahlung im voraus gewähren wir 3% Skonto.
Lieferfrisf z. Zt... Wochen nach Aufåragsbestätigung. Lieferung erfolgt ab Bahnhof Schon- dorf/Bay. Versand erfolgt in der Regel per Bahnfracht. Auf Wunsch per Expref5u Versand- und Verpackungskosten gehen zu Lasten des Empfängers.
Gerichfssfand: München.
---
What is the "bee"? A modern small vehicle for everyone, which uncompromisingly fills the gap between the bicycle and the "heavy machine". The "bee" is reliable and efficient, versatile in daily use, handy, shapely and elegant in design. Operation is child's play. The "bee" is neither taxable nor licensed.
The most important technical details: The engine is built by the "Victoria" works in Nuremberg and has 38.5 ccm, 1 HP output with two-speed transmission and clutch in one lever, magnetic ignition with built-in lighting coil. The generator output is 3 W at 6 V voltage. The carburettor does not float. The power is transmitted through Ketfe to the front wheel hub (thanks to the new type of front friction, the scooter has excellent driving characteristics and increased driving safety). Top speed 45 km / h, consumption 1.5 Lt / 100 mixture The scooter takes every incline in high gear and longer tours can be easily taken.
On the steering bracket you will find on the left: gear shift lever with clutch, decompression lever and signal, on the right: handbrake lever and throttle twist grip.
The frame is self-resilient, made of drawn, seamless precision tubular steel and, thanks to its compact design, tolerates the highest loads. The purposefully shaped mudguard offers the driver 100% guarantee for dirt-free driving. The entire frame is enamelled in an ersiklass (color as desired). Front and rear wheel hub brakes are excellent. The wheel size is 12½ x 2¼. The Siåz * is a very soft and comfortable seat cushion made of rubber hair, covered with strong synthetic leather. The front and rear wheels can be interchanged. A spare wheel is easy to carry under the driver's seat. A pillion seat is not attached. Luggage rack can be attached as required and at will. Although the "BieneV" is smaller on the outside, the sigh space on the "Biene" is larger than on similar vehicles.
The "Biene" is completely delivered at a price of DM 458 and is ready to drive with dimmable headlights, rubber joints and tools. Upon request, the spare wheel is supplied with full tires and costs DM 30. All spare tires, including tires, are everywhere The weight of the complete vehicle: 27 kg,
Please send your orders to: Permo-Betriebe, Abt. V., (13b) Holzhausen am Ammersee. Terms of payment: Generally 50% when placing the order. Rest on delivery. Payment only in special cases and by agreement. With full payment in advance, we grant a 3% discount.
Delivery time: Currently ... weeks after the order confirmation. Delivery takes place from the Schondorf / Bay railway station. Shipping is usually done by rail freight. If requested by Express, shipping and packaging costs are borne by the recipient.
Document: Munich.
---
Sewüt
Schweinfurt und Würzburg, 1924-1926
Built lightweight motorcycles fitted with DKW 142cc 175cc and 206cc two-stroke engines
Source: Tragatsch p272
---
SFW
1924-1926. The company resumed manufacture of the 2.5hp two-stroke motorcycles which Nordstern had built before it became bankrupt in 1924.
Source: Tragatsch p272
---
Sieg
1922-30
SIEG Motorradfabrik H. Jüngst GmbH, Dahlbruch, Kreis Siegen
Jüngst designed and built a variety of models with engines from Alba, Bober*, Cockerell, Columbus, DKW, JLO, Hansa, Villiers, JAP, MAG and especially Blackburne. Frames were from Gruhn and Difra.
Models include: Type Z 206c DKW Two-stroke; 498cc MAG ohv V-twin of 1928; 500cc Columbus 1927 (an example exists at the Technikmuseum Freudenberg)
* No other reference to "Bober" engines found .
Source: Tragatsch p273, motor-hist-foto.de
---
Siemens-Schuckert
Manufactured 1899-1908
Johann Siegmund Schuckert founded the business in August of 1873 near Nuremberg where he built and repaired scientific precision instruments and later dynamo machines.
In 1901 the Schuckert firm suffered financial hardship, as did so many others in that year. As a result of this they merged with Siemens & Halske of Berlin in 1903, and became Siemens-Schuckert (SSW).
Siemens-Schuckert Werke built motorcycle engines and complete motorcycles until about 1908. Their main products were electric-powered utility tricycles.
The firm continued to operate during the first and second wars, and eventually became Siemens AG, which in 2019 employed 385,000 people.
Sources: GTU Oldtimerservice, Axel Oskar Mathieu Archive
---
Sigurd Mopeds
Manufactured by Sigurd Gesellschaft mbH Cassel, 1954 to 1956
Mopeds with Sachs 50cc engines.
There appears to be no relationship with the Sigurd by Haussherr of Berlin (1902-1912).
Source: mo-ped.se
---
Simplex
Manufactured by Orion Aktiengesellschaft of Berlin, 1921-1925
Later known for their Orionettte and Motorette marques, the Simplex had a 98cc bicycle auxiliary engine.
Source: GTU Oldtimerservice
---
---
Snob
Snob Motorenwerk GmbH, Düsseldorf Oberkassel, 1921-25
Built 154cc IOE engines for Hilfsmotor and lightweights.
They were also very competitive, using OHV engines designed by Karl Döpfner. Works riders included Pons, Mischke.
Sources: Tragatsch p275, motor-hist-foto.de
---
Solomobile
Manufactured by Solomobil GmbH in Berlin 1920 to 1923.
The firm built a tricycle with an air-cooled engine, and also produced an automobile.
Source: motor-car.net
---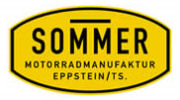 Sommer
Manufactured by Jochen Sommer Motorradmanufaktur, Eppstein, 2002-
With considerable experience as a trader in Indian Enfield motorcycles since the 1990s selling original units along with modified Scrambler and Clubman versions, the firm began building their own machines using Sommer Diesel 462 engines with German frames and Enfield componentry.
Sources: GTU Oldtimerservice, motorradmanufaktur.de
---
---
Spindler
Kassel, 1922-25
Built lightweights using Bekamo 149cc two-stroke engines
Source: Tragatsch p276
---
Spiess
Manufactured by Otto Spiess in Berlin 1902 and 1907, the motorcycles had singles and twin-cylinders engines from Minerva, Zedel and Fafnir.
Source: GTU Oldtimerservice
---
Staiger

Established in Nuremberg in 1956, Staiger Fahrzeugfabrik built mopeds until 1960.
The name reappeared in Stuttgart in 1966. Staiger & Co lightweights and mopeds remained in the catalogue until 1970, along with scooters from Capri in Italy and the Lastboy, badged as Staiger but probably produced by Rabeneick.
Schürhoff motorcycles were rebadged by Staiger as the MR 125 and MR 175 in the early 1950s.
A 49cc two-stroke Sachs machine was built in 1969.
Sources: GTU Oldtimerservice, mo-ped.se, meisterdinger.de.
---
Standard of Lüneburg
Manufactured by Maschinen- und Apparatebau G.m.b.H., Lüneburg, 1933
These were three-wheel delivery vehicles with 500kg and 750kg capacity, the lighter one using a two-stroke engine for the tax-free category and the other a four-stroke.
Unrelated to Standard by Wilhelm Gutbrod.
Source: Axel Oskar Mathieu Archive
---
Star
The firm was established by HF Günter in Berlin, 1920, and was sold the following year to Deutsche Werke AG (D-Rad), also of Berlin.
The Star was a 391cc horizontally opposed twin.
See also D-Rad.
Source: GTU Oldtimerservice
---
Steber
Three-wheeler deliver vans (Motor-dreiräder) built in Frankfurt 1926-1927 using two-stroke and four-stroke engines.
An obscure marque of which little is known.
Source: Axel Oskar Mathieu Archive
---
Steidinger
1925-27
Motorfahrzeugbau Steidinger, St. Georgen, Schwarzwald
Built lightweights with 199cc two-stroke engines mounted in triangulated frames.
Sources: Tragatsch p277, motor-hist-foto.de
---
Steigboy
Manufactured by Steigboy Apparatebau GmbH of ElisabethAllee 69-73 (later Gießerstraße 18), Leipzig-Plagwitz from 1921 to 1930.
Founded by Friedrich Boysen, the firm was a well-known manufacturer of exhaust systems for automobiles, motorcycles and aircraft. The firm's first three-wheel delivery vehicles (Schnell-Lieferwagen) appeared in 1926 with pressed steel frames and a rear tray, powered by a 500cc JAP engine. The following year a front tray (muzzle-loader) model was introduced, fitted with a Villiers two-stroke. Engines from Sturmey-Archer were also used in the years 1928-1930. By 1930 they were building luxury passenger three-wheelers. That year they folded.
The Boysen firm re-appeared immediately after the war as an exhaust manufacturer and is today a major player in the field, internationally.
N.B. Boyesen Reeds is unrelated.
Sources: motorräder-aus-leipzig.de, conam.info, Axel Oskar Mathieu Archive
---
Steinbach
Manufactured by Franz-Josef Steinbach of Saarbrücken, 1984-1989
Known as the Steinbach-Rotax, the 500S was powered by a 504 Rotax and late in the piece the 600S with a 560cc Rotax was built. The frame was designed by Walter Baumgarten, or based on it, and closely resembled the Egli.
The FJS machines were available in race-tuned guise suitable for SOS racing.
Sources: GTU Oldtimerservice, et al.
---
Stellbrink
Manufactured by Stellbrink Fahrradwerke of Hillegossen, near Bielefeld, 1934-1950
A limited number of Sachs-powered motorcycles were built before the war, with production resuming in 1945. Post-war models included the MF 98 with a JLO engine, and the MG 125E also with a JLO. There were also mopeds with Zundapp engines.
Sources: GTU Oldtimerservice, Moped Archive
---
Steudel
Steudel-Werke of Auenstraße in Kamenz built machines with bicycle atttachment engines 1924-1925 which may have been marketed under the Saturn brand, the make of the bicycles they built. They built a voiturette in 1905 using a De-dion Bouton engine.
Founded in 1895 by Horst Steudel, it became quite a large firm, their main focus being engines of up to 32 cylinders which were supplied to many other manufacturers. They produced a V-4 two-stroke engine designed for heavy motorcycles which was adopted by DKW for their P25 in 1929, and this engine subsequently powered many thousands of DKW light cars until 1940.
Another product was an autocycle produced from 1920, a bicycle with a clip-on engine which enjoyed considerable success and was exported as far afield as Japan.
Sources: wikipedia.de, motor-car.net, et al.
---
Sticherling
Manufactured by Kraftfahrzeugwerke W. Sticherling & Co., Engeln bei Magdeburg, 1922-1926
The firm's primary and probably only model G 26 was a fairly basic motorcycle powered by a 173cc DKW two-stroke engine, belt drive and long footboards.
Source: GTU Oldtimerservice, Tragatsch p278, motorradphoto.de
---
Stock of Liepzig
Manufactured by W. Stock, Fahrzeugbau GmbH, Leipzig W33
These were commmercial three-wheelers built around 1932, believed to have been sourced from DKW and FRAMO
Source: motorräder-aus-leipzig.de
---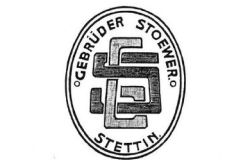 Stoewer
1904-05
Gebrüder Stoewer, Fabrik für Motorfahrzeuge, Stettin (now Szczecin, Poland)
The firm built three-wheelers and a motorcycle powered by a Fafnir engine. Subsequently they built automobiles until 1945.
Falter-Werke acquired the rights to the "Stoewer Greif" name in 1938 and built bicycles and later mopeds of that name.
Junak motorcycles and motor tricycles were built in the former Stoewer works until the mid sixties.
Considerable information on the firm may be found at Axel Oskar Mathieu Archive.
Sources: Tragatsch p278, motorradphoto.de
---
Stolco
1922-24
Manufacturer: Stollstein & Co., Stuttgart, Ostendstraße 83
Using Grade 148cc two-stroke engines they built lightweights similar to a great many others of the early 1920s.
Sources: Tragatsch p278
---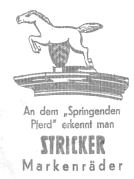 Stricker
Manufactured by Paul Stricker of Brackwede who founded his bicycle firm in the early 1920s. The firm constructed powered bicycles from 1931 until the war, and then from 1945 to 1955 built lightweights and mopeds. The 1950 Volks-Moped had a Zundapp engine. Bicycle construction continued until 1969.
The firm was also known as E & P Stricker.
Source: GTU Oldtimerservice, contemporary literature.
---
Struco
Manufactured by Struchtemeier & Co. of Bielefeld, 1921-1924
Founded in 1901 as a bicycle manufacturer, the firm built clip-on engines and powered bicycles. Their two-speed auxiliary bicycle engines drove the rear wheel via chain and were sold to many other companies in the area.
Source: GTU Oldtimerservice
---
Stukenbrok Deutschland
Manufactured by August Stukenbrok in Einbeck
Well-known for their extensive mail-order catalogue which sold bicycles. Motorcycles are listed in their 1914 catalogue, and a Deutschland Nr. 100 appears in a catalogue believed to be from 1925.
The Deutschland name was also used for their large range of bicycle accessories, and for sewing machines.
Sources: Michael Zacher, de.wikipedia.org
---
Sturm
1923-25
Sturm Fahrzeugwerk Dierssen & Co., Lüneborg
Built lightweights using Alba engines.
The name reappeared in the 1960s as Gebruder Sturm of Plochingen, builders of utility tricycles.
Sources: Tragatsch p278, motor-hist-foto.de, Axel Oskar Mathieu Archive
---
Sudbrack
Manufactured in by H & W Sudbrack GmbH, Langestraße 60, Schötmor.(1)
In 1939 built lightweights powered by 100cc Sachs engines. Postwar production began in 1949 with a 100cc JLO, the FM100, followed by the Pfeil FP 50. It is likely they also used JLO and Zundapp engines. Moped production ceased in 1955, the firm continuing with bicycles until the 1980s.
Notes
1. Address is also listed as Bielefeld and Bad Salzuflen. (GTU)
Source: Moped Archive, GTU Oldtimerservice, et al.
---
Superia
1925-28
Built and raced by Adolf Kornmannn of Karlsruhe using 348cc and 49cc Kuchen ohc engines, and also a 496cc sv engine from ECE. Established endurance records with Erich Stolz as co-rider.
Source: Tragatsch p280
---
S.U.T.
Manufactured by Scholz & Tegener GmbH, Berlin 1921-1927
Their first models had 192cc four-stroke engines, followed in 1925 by tax-exempt 198cc lightweights, and 250 and 350cc motorcycles, the unit-construction engines and frames manufactured in-house.
Source: GTU Oldtimerservice
---