Motorcycles Built in Germany (P)
Motorräder Hergestellt in Deutschland: Notes on some of the lesser known German marques
This page lists brands beginning with the letters "P" and "Q" for which we currently have limited information. See also the List of German Motorcycles.
P
Pan, and Everest
Manufactured by Konstruktor GmbH of Berlin, 1924-1926
The firm produced the Pan with a 500cc Kühne engine in 1924. The following year the brand was renamed Everest, but was basically the same machine.
Tragatsch writes that the Everest was built by G.A. Rempp of Münster and was fitted with a 496cc ohv Rempp engine - see also GAR.
The firm succumbed to the inflation crisis sweeping the nation.
NB. Everest is unrelated to the French marque of the same name.
Sources: GTU Oldtimerservice; Tragatsch p129.
---
Panther
Manufactured by Panther Fahrradwerke in Magdeburg, 1903-1909
The company acquired Brunsviga of Brunswich in 1907 and moved their operation to that location, ceasing production in 1909.
Another company of the same name appeared in the early 1930s. See Pantherwerke AG
Source: GTU Oldtimerservice
---
Paque
Manufactured by August Paqué in Augsburg, 1921-1925
Powered bicycles of 140cc were built from 1922, followed by machines with with 185cc and 198cc OHV engines of their own manufacture. These engines were supplied to other manufacturers including Agon, Ammon, Busse, KRS, N.H.S., Runge and Zürtz. There may also have been a 500cc motorcycle.
Source: GTU Oldtimerservice, et al.
---
Patria
---
Patzner 1954~57
---
Paul Süße
Built at Josephstraße 33 Leipzig using F&S 98cc engines during the 1930s, around 60 of these were built of which only one remains.
Source: motorräder-aus-leipzig.de
---
Pawa 1922-1924
---
Pawi
Manufactured in 1922-1924* by Paul Victor Willke of Berlin-Reinickendorf, these bespoke motorcycles were powered by 492cc boxer twins from BMW. The firm also built automobiles.
*Wikipedia says motorcycles were built in 1921 only. (2018)
Sources: GTU Oldtimerservice, Wikipedia DE, Tragatsch.
---
Pax 1918-1919
---
PE
1923-24
Built their own 132cc two-stroke engines which were mounted in lightweight frames.
Source: Tragatsch p247
---
Pegasus
Pegasus mopeds were marketed by the ZEG association. These were built by Kynast in Quakenbrück, which manufactured mopeds for many retail organisations.
Models include the 1984 Model 25 with Sachs 505 2-speed 50cc engine.
Source: sonnengelber.de
---
PER 1924-26 (see also Pawa)
---
Perkeo
Built in Berlin by Henry Feilchenfeld from 1924 to 1926, the 170cc two-stroke machine is known largely from reports on its unenviable reputation.
Source: GTU Oldtimerservice
---
Permo
1952-54
Mopeds with engines supplied by Victoria.
Source: Tragatsch p248
---
Peters
Manufactured by Peters, Steingrüber & Co. of Berlin 1924-1925
Belt-driven lightweights powered by a 143 cc DKW engine.
Unrelated to the Isle of Man machine of the same name and period.
Source: GTU Oldtimerservice
---
Phantom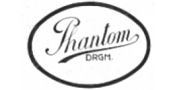 Manufactured by Engen & Auders of Berlin, 1921-1928
The Phantom initially used their own 148cc to 246 cc engines for their motorcycles and powered bicycles. In the mid 1920s, 173cc to 490cc JAP engines were also employed.
The firm sold complete motorcycles to Württembergia, who rebadged them as their own.
The auxiliary bicycle engine was sold to many other manufacturers. These were 148.6cc, 55x70mm B/S.
Sources: GTU Oldtimerservice, et al.
---
Phönix (1932)
There were two German companies which used the name Phönix
The first built lightweight two-strokes and was taken over by Ruhrtal-Motorradwerke R.M.W. of Neheim around 1932, who continued to produce the Phönix in a new factory built in Wenholthausen, Sauerland. See RMW.
---
Phönix 1935-39 (Bielefeld)
---
Pimph
1924-26
Built motorcycles with JAP 490cc sv and OHV singles, and MAG V-twins. A 1925 brochure shows Sportmodell 498ccm ohv and Tourenmodell 498ccm sv
Sources: Tragatsch p250, motorradphoto.de
---
Pirol
1951-1954
Manufactured by Pirol Werke GmbH, Dortmund
Pirol had absorbed the Schweppe company, and they also built the Miranda with 150cc Sachs and 200cc Kurchen engines.
The Pirol 1952 sales brochure shows a 200cc scooter with the headlight mounted well-forward on the frong guard, along with two scooter combinations. One has a passenger sidecar, and the other a caravan-shaped carry box.
See also Schweppe
Source: Tragatsch p211, et al.
---
Pony
Manufactured by Horstmann & Schwidde of Bielefeld, 1923-1925
The company built motorcycles with 143cc DKW and 233cc König two-stroke engines. It had long footboards, belt drive, a two-speed gearbox a rim brake on the rear wheel belt drive pulley.
Source: GTU Oldtimerservice
---
Postler
Manufactured by Walter Postler, Niedersedlitz, 1920-1924
A scooter (Motorläufer) with a 225cc engine sitting behind the front forks, and later used a 246cc motor.
Source: GTU Oldtimerservice
---
Potthoff
1924-26
Built light motorcycles fitted 185cc Norman engines from England.
Source: Tragatsch p251
---
---
PSW
1924-29
Built their own engines of 247cc with inlet and exhaust ports both at the front of the engine. Also built motorcycles using JAP and Blackburne engines 249 to 490cc. They also built minicars or microcars, and motorcycles for children with 98cc engines.
Arnold Stölting of Hamburg raced a 250cc PSW in 1927, near Rotenburg.
Source: Tragatsch p253, nac-bremen.de
---
Quelle
Quelle Versandhaus GmbH, Nuremberg
In the mid-sixties the Quelle mail-order company of Fürth sold lightweights under the name Quelle Bonance.
The Mars brand name was acquired by Quelle around 1958, and they sold machines of this name built by Solo of Sindelfingen.
Sources: GTU Oldtimerservice, meisterdinger.de
---
Rarer German Marques