Motocyclettes fabriquées en France
Notes on some of the rarer French marques
This page lists brands for which we currently have only an historical precis. There is also a page on really obscure French brands.
For a more complete listing visit the French Index.
A
A.B.C. (c1905~)
Manufactured by Ateliers Balestibeau of rue Michel-de-Montaigne, Castillon-sur-Dordogne, Gascony, built an A.B.C. motocyclette prior to the first war and these were advertised around 1904-1905, along with Mototri-Contral. ABC was probably an acronym for Ateliers Balestibeau Castillon. (M. Fernand Balestibeau sold Peugeot in the same town in 1935.)
Sources: zhumoriste, motocollection
---
Abeille
Established in Saint-Quentin, Aisne, in 1900, Veuve A. de Mesmay built mostly automobiles. There is mention of a tricycle in the literature.
Source: OTTW
---
ABF
The Association Bidalot Fourès manufactured 50cc racing motorcycles in the 1970s and 80s. Only a handful were built each year. Later machines were modeled on the Seeley design.
See also Bidalot
Source: OTTW
---
ABG
The firm was originally named Arìes and built automobiles at Asnières-sur-Seine, Hauts-de-Seine in Paris from 1903 to 1938. After the war they joined with spark plug manufacturer BG to form ABG, and began building 48cc auxilliary bicycle engines which became better known as VAP, often ABG-VAP.
Sources: fp.fifou.free.fr et al
---
Acoma 1973~1980
---
ACS Siccardi
---
L'Albatros
Manufactured by Claude Chevrolat of Lyon, 1904-1905
The motocyclette was powered by an engine from Givaudan, also from Lyon.
It is not known whether there is any relationship to Billouin, who marketed automobiles and motorcycles under the Albatros marque a few years later.
Sources: Bourdache, et al
---
Albatros (1950s)
Manufactured by Jean Lacroix, rue de la Jomayère St Etienne. Cyclomoteurs were built (or, more likely, rebadged) 1950-51.
Sources: httpcyclomotosloire.e-monsite.com, forum.tontonvelo.com
There is very little information on this make, and the tontonvelo comment appears to be in relation to bicycles.
There were two earlier marques with this name - see Disambiguation
---
---
Alfred Faure
Faure was well-known cyclist who rode for Automoto. He established his own brand in 1922, building lightweights including BMA 100cc machines which he himself raced. Manufacture probably ceased in 1925 when he left St Etienne for Reims.
The address of the firm in 1923 was 11 rue du 11 Novembre, St Etienne, and in 1929 he had premises at 65 rue Chauzy, Reims.
Alfred Faure was born in Gerzat Puy de Dome on April 25, 1883 and died in Reims on February 21, 1935.
Source: Motos dans la Loire
---
Alleluia
Re-branded version of the German N.S.U., circa 1914, the same year a cycle of this brand won Le Tour. The firm was disolved in 1931. The name reaappeared at 1955 at the Salon du Cycle in Paris, and produced mopeds, again with NSU components.
Sources: Bourdache (pp400, 429), encycloduvelo.fr.
---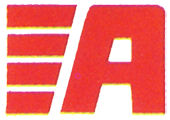 Alpha
1983-1990
Jacques Coll, originally from Perpignan, built trials machines using modified Honda engines and later 250cc two-strokes of his own design. The Micra Trial 252 was presented at the 1987 Paris Salon. The 72 x 58.8 mm six-speed two-stroke was destined for water-cooling, but the venture failed in 1990 or 91.
Sources: wikipedia.nl, François-Marie Dumas
N.B. Several firms use the name Alpha
---
Alter
1955-56
Built 49cc and 70cc engines 1955-56, possibly other years.
These moped engines were used in, for instance, the Favor-Alter 50 et 70cc, the 1955 Paloma, and the Arliguie.
Advertising and documentation often gives the spelling as "Alter", but the name "Al'ter" is cast into the engine covers.
---
Alternative Side-Cars
8 Rue Mercure Montgeron 91230 Specialists in classic sidecars for Triumph Bonneville, Moto Guzzi V7 and Royal Enfield Bullet 500. Produce replicas of Precision sidecars from the 1930s.
Source: alternative-sidecar.com
---
Alpa Picquenot
Ateliers A. Picquenot et Fils
40-44 rue Leledia
Cherbourg (Manche)
Built lightweights of 50cc and 80cc in 1956 only. They also built two-stroke engines:
Type T49 49.7cc, two-speed
Type W80 80.7cc, two-speed
Sources: wikipedia.nl, Cycle Memory
---
---
André 1923
---
Andru
10 Rue de St Quentin, Paris
1903. Built motorcycles with Mirus air-cooled engines. (Bourdache says also water-cooled, but the 1904 catalogue shows only air-cooled.)
Four models were offered in 1904 with 2½ and 2¾ engines.
Bourdache p429
---
---
Aquila 1952~1962
---
Aquilon
Two machines of this brand participated in the Grand Prix d'Automne organized in Melun by the M.C. of Paris in 1909, ridden by Mouton and Johnson, who came in 2nd and 4th. The 200 km race was won by Bloch on a René Gillet at the exceptional speed of 83 km/h. Third place was also taken by a René Gillet, with Fay at the helm.
Sources: Bourdache p327; La Moto Francaise.
---
Arcoma
Arcoma during the 70s held around 30% of the market for microcars. The 1975 Mini Comtesse could be driven sans permis, was rather unstable with a single front wheel aided by a pair of training wheels.
The Mini Comtesse Break was introduced in 1978 with four wheels and even more outlandish styling than its predecessor. Arcoma production continued until about 1984.
Source: Bruce Weiner Microcar Museum
---
Ardex
Manufactured by Marcel Tamine at 54 Rue Saint-Germain, Nanterre, 1934~1939
Built bespoke tricars and cyclecars using engines of up to 500cc. Production resumed post-war using SABB 100cc and 125cc two-strokes, and vinyl-covered plywood bodies.
Sources: OTTW, Bruce Weiner Microcar Museum
---
Armor Side
Manufactured in Brest (Bretagne, 29), the firm builds sidecar bodies and trailers in polyester. Models include NewMamba, Joker and Senior sidecars and the Sherpa, Sherpa 2 and Newcoolie trailers.
Source: armorside.com
---
Arola
Daniel Manon of Lyon built three-wheeled fiberglass-bodied microcars from 1976 to 1983. The tiny vehicles could be driven sans permis in France and many other European countries.
The Type 11 was a three-wheeler powered by a Sachs engine. The Arola SP (Super Pratique) was a utility version of the Type 12. Later models were introduced in 1979; these included cars with Motobecane 50cc engines and a BCB 125cc was fitted to the Type 18.
The Arola Minoto four-wheeler was derived from an earlier design by Bel-Motors, who used the same name.
Aixam purchased Arola in 1983, and all their models were four-wheelers. The Aixam-Mega firm was purchased by Polaris in 2013.
Sources: Bruce Weiner Microcar Museum, 3-wheelers.com, Wikipedia.
---
---
AS
ca. 1926. This was a rebadged Ravat 175 B1 sold by Alphonse Sutter of Chatellerault, a Triumph dealer.
---
Athena
Dérozier participated in the 1905 Tour de France on an Athéna motorcycle.
Bourdache p430
---
Audax 1900s
---
Audouard
Founded c.1911 by Jean Antoine Audouard and Antoine Pierre Marie Garcin, the firm manufactured cycles and motorcycles. Address was 26 rue du Grand Gonnet, St Etienne.
Source: Motos dans la Loire
---
Aureole
L. Bouchez, 7 Boulevard Victor-Hugo, 7 Saint-Oen (Seine)
ca early 1930s, 350cc & 500cc JAP SV and OHV singles, 750cc JAP V-twin
Source: period advertising
---
Aurore 1901-1906
---
Autobiroue
Built by Robert Ligier of Puycasquier in the 1950s, the first prototype of 1954 had a roof, later versions being open with a fairing screen, and utilising Lambretta components.
autobiroue.over-blog.com
---
Autocyclette
Yves Guédon of 15 Rue du Louvre, Paris, built a chain-driven petrol-engined bicyclette in 1899
Bourdache p430
---
Automotette
Manufactured 1898-1899 by Compagnie Française des Cycles Automobiles in Paris, these were belt-driven tricycles similar to those of Leon Bollee. The machine was also sold in England by a firm based in Holland Park, London.
Source: OTTW
---
Auto-Plume Cabri
Manufactured in Blois during the 1920s by Roger Gauthier, son of Georges Gauthier, builder of the Autofauteuil. The tricycle is fitted with a 250 Train 2-stroke engine and a Bridier-Charron 3-speed gearbox with no reverse gear. It was intended for use by doctors, veterinarians and clergy.
Only 3 examples are are known to have survived.
Source: Thomas Bersy
---
Aviator
Motorcycles built by Friès and Germain, 1906, at 52 bld de Strasbourg, Vincennes
Bourdache p430
---
Aya Components
Established c.1920 by Mj Paya at 27 Rue Denfer Rochereaux in St Etienne
Built brake hubs, tanks and frames which were supplied to Automoto, Dollar, Favor, Gnome & Rhone, La Française, Magnat debon, New map, Radior, Ravat, Rhony'x, Rochester, Styl'son, Terrot and others.
The company folded in the early 1930s as a result of the financial crisis.
Source: Motos dans la Loire
---
AZ
---
---
Rarer French Marques