Motorcycles Built in the Netherlands
Notes on some of the rarer Dutch marques
This page lists brands for which we currently have only an historical precis.
For a more complete listing visit the Dutch Motorcycle Index.
A
ABSAF
ABSAF builds classic racing engines and components using modern materials and tooling. Riders using their enhancements have achieved considerable success throughout Europe, the UK and the United States.
Products include:

replica BSA Gold Star engines
replica Matchless G80CS/G85CS engines
spare parts (from crankshafts, cylinders, cams to oilpumps and magnetos)
Featherbed-style frames
Condor Club Netherlands
, absaf.nl
---
---
AGV Condor
Originally built by Jos Schurgers under Bridgestone sponsorship, in 1974 the Yamaha-powered 125cc road-racer passed to Henk van Kessel with AGV sponsorship. Later versions had an MBA engine in an LCR chassis. With Kessel at the helm the Condor placed 7th in the '74 125cc World Championship. For 1975 they took 4th in the GP series, achieving 3 podium places in the process. Van Kessel was 50cc World Champion in 1974.
Source: Wikipedia NL, kreidler.nl
---
Altena
1902~1904
In April 1904, Andon Altena participated in the Paris-Bordeaux-Paris, and in August of that year he completed the English 1000-mile reliability ride, a "Six Day Trial". Effectively he won, finishing first most days, but due to penalties did not feature in the finals.
Sources: Conam Netherlands
---
Amstel
Mopeds manufactured by Hollandsche Motoren Fabriek in The Hague, 1951-1954 using mainly VAP engines.
The brand was best known as a bicycle producer, and is discussed on the rijwiel.net site.
There were at least two other companies using this name - Amstel of Naarden, and Amstel of Stokvis (see Rap).
Source: Wikipedia NL
---
---
Antilope Bromauto
Manufactured by N.G. Boos of Hilversum, Holland, the machine is a one off.
The Dutch word 'antilope' (antelope) is a double entendre - "not walking" - and bromauto combines the words for moped and car. It had a maximum speed of about 40 km/h. Whether production was planned is not clear, but it was certainly far too expensive to gain a market share.
Source: Dwergautos by Jan de Lange
---
Arco
Arco was a German company acquired by NV Arco Motorenfabriek of Amsterdam in 1927.
See: Arco
---
Aristo
Built autocycles c1953-1956
Sources: Wikipedia NL, et al.
---
Arley & Vidson
---
Aro
Built Victoria-powered autocycles in the post-war years. Thought to have been Dutch.
Source: Wikipedia NL
---
Avada
Abraham van Dam built autocycles and mopeds from 1950 to 1964. Initially the firm used Victoria Vicky engines, changing to HMW around 1953 and also adopting their frames. In 1956 they began using Italian frames and when HMW failed in 1960 they imported FBM Minarelli engines. 1962 saw a change to German engines, and in 1964 moped production ceased.
Sources: Wikipedia NL, Tragatsch p51.
---
Avanti
Manufactured from 1973 by Jan van Tilburg, this was a cycle pacer fitted with Kreidler engines. They were also sold as Javanti, and some were fitted with Van Veen Kriedlers.
See also Tilex
Source: Wikipedia NL
---
Avaros
Albert van Rossum of Papendrecht sold re-branded motorcycles and scooters sourced from Flandria and the German firm Mota from 1951 to c.1965.
Models include: 1959 Ideal, 1960 Super 7, 1961 Primus, 1962 Kickmonomatic, 1962/63 Kingline
Sources: Wikipedia NL, mopedarmy.com, scootermaniac.org.
---
B
BAJ Rijwielen
The firm was established by Bernard Antonius Jansen in 1881 and soon began selling bicycles and tricyles, importing Sparkbrook products from Coventry in 1883 and from then until 1900 became very active in the cycling sport. Bernard died in 1932 and his son Theo took the reins, selling bicycles, automobiles and motorcycles. A keen rider, Theo won two Dutch championships, in 1923 and 1924.
Post-war, the firm built autocycles powered by Victoria engines.
Source: Wikipedia NL
---
Bakker
Bakker Framebouw, Donkereweg 1, 1704 DV Heerhugowaard, The Netherlands.
Nico Bakker, an accomplished road racer, began building specials in 1971. The firm manufactures high-performance sports machines using single, twin and four-cylinder engines from many manufacturers.
See also Bakker Gallery
Source: bakker-framebouw.nl
---
Bambino
These were 3-wheel microcars built from 1955 to 1957 by the Hostaco firm in Rotterdam under licence from Fuldamobil. The firm may also have sold mopeds built by Ita of Winterswijk who marketed a Bambino.
Sources: Conam Netherlands, Wikipedia NL.
---
Berg
Gebr. Van der Berg, Oudeschoot (near Heerenveen)
Microcars, three wheels, JLO engine
Sources: Conam Netherlands
---
Bingham see Eenhoorn
---
Barzoi
One of the many post-war motorised bicycles which appeared with Victoria engines, believed to be Dutch.
Source: Wikipedia NL
N.B. There is a dubious report of a marque of similar name, the Borzoi, one of the myriad Spagthorpe spin-offs.
---
Bema
A scooter built by Ben Maltha in 1950 using Villiers 122cc and 197cc engines.
Source: Wikipedia NL
---
Beumer
Autocycles built in post-war Amsterdam using Rex (DE) two-stroke clip-on engines and belt drive to the front wheel. It was described as a "Ladies' Model".
Source: Wikipedia NL
---
BMI 1934-1937
---
Bos's
Manufactured custom trikes in Weert with Volkswagen engines, the first of which was built in 1993.
Source: Wikipedia NL
---
Bravee
Speedway engines built during the post-war years in Hilversum by Van der Veer and Brakel
Source: Wikipedia NL
---
Brico
A scooter built in Baambrugge in 1954 using a JLO engine, designed by M. van der Roer. Only one prototype is believed to have been built.
Source: Wikipedia NL
---
BSU
These sidecar cross outfits were built using KTM and other engines combined with components from a variety of suppliers. They were usually modified by the racing teams. BSU variants won the World Championship from 1998 to 2002.
Source: Wikipedia NL
---
---
C
Carley-Rocher
Manufactured by M. Rocher, Constructeur, Usines a Cenon Vienne, Châtellerault
During the 1920s the Joop company built aircraft, and the first 49cc motorcycle appeared most likely in 1939. Post-war, development continued with an operational prototype around 1948. The Joops (father and son) formed a partnership with the French company M. Rocher which produced the machine from 1950 to 1952 as the Carley-Rocher. In 1955 the Joops built the Empo-Carley at the Polynorm factory in Bunschoten. See also Carley and Empo.
Source: Wikipedia NL
---
Carver
Manufactured in Holland, the machine is a "Tilting 3-wheeler" which when cornering acts in somewhat the same manner of a motorcycle. It is controlled by the DVC system which alters the tilt according to the speed of the vehicle.
The first prototype of the Carver One was built in 1994, and in 2003 the Vandenbrink Carver was produced in a limited edition of 24 copies. In June 2009 Carver Europe declared bankruptcy after some 200 machines had been sold.
Website: www.carver.earth
Sources: 3-wheelers.com, Wikipedia, et al
---
Cédé
Motorcycles manufactured in Ruinerwold 1919-1920 by Generator- en Carburateurfabriek Cédé, a company which produced a range of products including heavy machinery.
Source: Wikipedia NL
---
Crosta
Businesman Henk Staal built bespoke Kreidler-based 50cc machines in the 1960s.
Source: Wikipedia NL
---
Cup
Built in the Netherlands in 1903, little information has come to light.
Source: Wikipedia NL
---
D
Demmo 1930s
---
Derby
Built lightweights in the mid 1950s using engines supplied by BRM. That page contains considerably more information on the Derby Ferrari.
Bo Christensen writes: A small misunderstanding derby factory is Danish and build moped Derby Ferrari. Dutchman had their own with a different brand I mean.

---
Disselhof
Manufactured in Zwolle, these were scooters powered by 150cc JLO engines.
Source: Wikipedia NL
---
Dopper
The Dopper was a one-off built by Jan Dopper in 1903 or 04 and powered by a Brons diesel.
Condor Club Netherlands
---
Dresco
Established in 1922 in Winschoten, the company produced bicycles for many decades. In the 1950s they built autocycles powered by Hemy engines, and later built moped components.
Source: Wikipedia NL
---
Duc Bock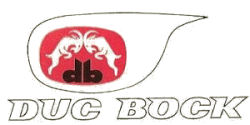 Ducati rider Ge van Bockel, Dutch 125cc Champion, imported and rebadged a number of Italian lightweights in the late 1950s which sold in the Netherlands and Belgium under the Duc Bok brand.
---
E
Eenhoorn 1905
---
Electrotax
Built three-wheel taxis. A version was also available for private individuals under the brand name 'International'.
Sources: Conam Netherlands
---
EGA
A road-racing motorcycle built by Jan Eggens of Assen for the 1981 GP season, it was modeled on the the Kawasaki KR250 tandem twin. The inlet valves differed, allowing for a much more compact engine.
Henk van Kessel fitted it to a Bakker frame, and finished 22nd in class in the World Championship that year with a best result of 6th at the German GP. Eggens built more engines in the years following using components from MBA and Yamaha. He rode these single cylinder machines himself, and Hans-Jürgen Hummel rode one in 1988.
N.B. There was also a German EGA marque built in the 1920s.
Source: Wikipedia NL
---
Eland
Light motorcycles constructed in Rotterdam using 125-150cc two-stroke engines from Victoria, Gasquy, Sachs and others between 1955 and 1959.
Source: Wikipedia NL
---
---
EMS
Built in Le Hague during the 1950s for by road racer Ele Mulder, the motorcycle was had a Villiers 125cc engine in a frame by Chris Zuiderwijk.
Source: Wikipedia NL
---
Euro-cross
Jaap Voskamp used 50cc Zundapp engines to produce a junior MX machine beginning in 1968.
Source: Wikipedia NL
---
EZS
Manufactured by DCA Motorcycles
Binnendijk 6, 5705CH Helmond
Website: ezs-sidecar.com
In addition to a range of tradional sidecars, EZS built the Flexit. The Flexit was a remarkable sidecar developed by South African engineer & designer Hannes Myburgh. Around 160 of these were built in several countries over a period of 15 years. Reportedly some were sold in England under the Watsonian marque.
Myburg tested one with Triumph, who recorded it as achieving 161 mph. A Triumph engineer told him that had he used 5th gear instead of 6th, which is an overdrive, it would have gone faster!
Source: Flexit at bmwmotorcycletech.info
---
F
Fama
Constructed by W. Gerth & Zn of Utrecht who traded from 1890 to 1956, their first motorcycles appeared around 1936 fitted with Villiers and Sachs engines of less than 100cc. Better known for its bicycles, the company also imported Zundapp machines which they marketed as Zundapp-Fama, 1938-1940. Bicycles were advertised as Rijwielfabriek Fama - the name Fama is derived from the Roman goddess of fame.
There was also a Fama of Belgium by Blomme & Lecomte, and others in Argentina and Germany - see Disambiguation
Sources: Conam Netherlands
---
---
G
G & R
Goverse & Rotteveel of Le Hague built an autocycle powered by a Sachs 74cc engine in 1931-1932. Of the 10 or so produced, there is only one known survivor. The firm was established before WWI as a bicycle store, and sold their own brand of Edison machines. By 1930 they were trading as the Goverse Brothers selling DKW, Norton and Triumph motorcycles.
---
Gebben
Gebben Motoren in Staphors (Rouveen Rogat) was the firm of André Gebben, a former motocross rider. These Kreidler based 50cc off-road motorcycles appeared in 1968 and continued to be produced for some years.
Source: Wikipedia NL
---
Gebr. Baas
Wildervankster Rijwielen Fabriek, Wildervank, near Groningen
A bicycle manufacturer, they were one of the first Dutch companies to build a motorcycle, in 1903. It was single-speed belt-drive, with bicycle pedals and chain. The engine was embossed with the company name.
The founder died in 1912 and the widow Baas continued to run the company for some years.
Source: mlagerwerf.wordpress.com
---
Germaan
---
GMF
Manufactured by Gelderse Motoren Fabriek of Varsseveld throughout the 1950s, these were autocycles fitted with Boy auxiliary engines.
Source: Wikipedia NL
---
Grefa
Wout de Greef built a road-racing motorcycle powered by a Villiers engine in a Gillet frame for the 1951 season on which he won the the Dutch 125cc championship.
Source: Wikipedia NL
---
Gruno 1900s-1950s
---
H
HAM
HA & MF of Haalem, known until 1902 as Altena, built cars and motorcycles from 1902 to 1907. It was forced to close due to the 1907 "panic", also referred to as a minor depression in 1906. Many other brands were similarly effected, including Spyker.
Source: Wikipedia NL
---
Harmsen
Constructed by Carel Harmsen, the first of his machines was a 50cc road-racer with a monocoque frame which he named the Harmensen-Roton, in 1979. In 1984 he built his own 80cc engine.
Source: Wikipedia NL
---
Heja
The skills of Henk Yesger as a noted frame builder were applied to complete motocrossers from 1979 to 1982 using watercooled Sachs engines of 50cc and 80cc. Some of these are believed to have been sourced from Batavus.
Source: Wikipedia NL
---
Hemeyla
These were 50cc road-racing motocycles built by Herman Meijer of Laren, Gelderland. Using Kreidler and other components he developed engines with different layout and his own crankshafts and crankcases through the 1960s and into the 1970s.
Source: Wikipedia NL
---
Hermes
Built motor bicycles in 1903.
Source: Wikipedia NL
N.B. The name was also used by motorcycle-related companies in Germany, Britain and Sweden.
---
Hervo
Herbert van Oorschot of Rotterdam sold re-badged mopeds in the 1960s. His suppliers included Fongers and Phoenix.
Source: Wikipedia NL
---
Hinde
Also known as Van Gink, the company was founded by GL van Gink in Amsterdam in 1888 and continued until 1938. In the early years they built motorcycles (or possibly tricycles) powered by De Dion 2hp engines, and after a long hiatus resumed motorcycle production using 98cc and 118cc engines in the latter half of the 1930s.
Sources: oudefiets.nl, benvanhelden.nl
---
Hoen
3-wheeler microcars, 1950s
Sources: Conam Netherlands
---
Hoenson 1953-1955
---
Homoet
Built by Chris Homoet from 1972 he built 50, 80 and 125 cc motocross machines using Kreidler and probably other engines.
More information at www.kreidlerdatabase.nl
Condor Club Netherlands
---
HuVo
Jan Huberts and Jaap Voskamp were specialists in MBA and Minarelli road-racers and motocross machinery in the 1970s and 1980s. Their 80cc and 125cc motorcycles had numerous podium finishes in World Championship races. They also created their own machines, the Huvo-Casal. In 1981 Jan Huberts on the HuVo-Casal 50cc streamliner took the 50cc world speed record at 224.55 km/h - to this day it remains unbeaten.
Jan Huberts (12 October 1937 - 19 November 2016) fielded a team in the 500cc GP from 1999 to 2001, campaigning the Honda NSR500V. He had previously ridden with the Kreidler team, and in 1964 switched to Derbi. In 1968 he raced MZ. His last race was the '82 Assen TT, at the age of 45. His racing career spanned 25 years, achieving six Dutch championships, and two world records.
Sources: Wikipedia NL, myronsmopeds.com, kreidlerdatabase.nl.
---
HVM
Built by Hans Van Marvijk between 2002 and 2010 in small numbers, these specialist vintage trials machines are based on the BSA B40. Other versions were built using Bultaco engines.
The machine in the photograph belongs to Giovanni Tosco of Italy. Photographs by Justyn Norek and Justyn Norek Jnr.
More photos: BSA B40 Trials
Sources: Justyn Norek, et al
---
I
Ita
Manufactured by Italmotor CV of Winterswijk, and later Brofi CV of Hilversum.
Wim Timmer had assembled Typhoon mopeds for that company at the former Eysink factory in Amersfoort. This arrangement did not work out and Timmer moved back to Winterswijk in 1955, establishing the Italmotor company that year. Production of Ita mopeds began in 1956, probably using Bambino components or complete re-branded machines from Hostaco until 1957, at which time Ita production halted. Ita reappeared briefly in 1959, produced by Brofi CV.
Source: Wikipedia NL
---
J
Jansen
1898-1901
Motortricycle 1898 at 's-Hertogenbosch (Den Bosch) with de Dion-Bouton engine.
Sources: Conam Netherlands
---
Janson
A rebadged Goliath three-wheeler from W.A. Janssens & Zn, Rotterdam. They also sold identical machines under the original Goliath name.
Sources: Conam Netherlands
---
Joknitel
Produced in the early 1950s by Jan Jonker, these were autocycles which probably employed HMW-Fuchs auxiliary engines. Jonker was an HMW importer who later developed the first mopeds for HMW.
See also Jonker, below.
Source: Wikipedia NL
---
Jonker
Built by Jan Jonker (related to HMW) in the mid-1950s. Two models were produced, both with JLO engines: a 200cc Condor single and a 250cc JLO twin (1955). The frames were by Helmond and the fuel tanks were made in Germany.
Condor Club Netherlands
---
Juncker JCR
Manufactured by Rijwielfabriek NV of Rotterdam from 1932 to 1935. The firm built bicycles, mopeds and lightweight motorcycles using engines of 50cc to 147cc from JLO, Victoria and Villiers.
Juncker 1962
Juncker built the Quickstaart under license from Magneet. It is a rebadged Globemaster.
---
N.B. There was another Juncker brand in Amersfoort, a bicycle factory located beside the Apeldoorn-Amersfoort railway line. This firm took over part of the Burgers concern when it folded in 1961. This is mentioned here as there is a note that the Magneet Globemaster of 1961 was also sold as a Junckers.
There was also a Juncker in France in the 1930s, see
Juncker, Mulhouse
.
Source:
Wikipedia NL
---
K
---
Kestein
1935-1936
In the 1930s Kestein produced transport motorcycles, and also sold British motorcycles under the Kestein banner.
E.A. Kestein of Rotterdam imported Motosacoche kits in 1907.
N.B. An auction site dates the Motorrijwiel poster printed by "Ateliers N.V. Nugh & Van Ditmar" as 1932.
---
Kuipers
3-wheel microcars 1950s
Sources: Conam Netherlands
---
L
---
Le Patron
Manufactured in the Netherlands, sales commenced in 1998.
A 3-wheeler kit-car which uses the 602cc Citroen 2CV engine, chassis and running gear. Developed from the Lomax, these machines have been exported to the UK, France, Germany, Belgium and Spain. Four-wheel versions are also built.
Website: lepatron.nl
Sources: 3-wheelers.com, et al
---
Lely
P. van der Lely, Stille Veerkade, Le Hague (den Haag)
The firm built automobiles in 1900. Later they built a variety of three-wheel transports and at least one moped. Invalid three-wheelers were also a speciality, and these were built as early as 1936. A 1956 advertisement describes 12 different commercial vehicles including powered tricycles and a moped, model 116a, with front carrier. Production ceased in 1979.
Sources: Conam Netherlands
---
Limo
M. van der Putten of Tiel is believed to have used chassis and engines sourced from Rex of Munich, with fuel tanks and other tinware from Meppel. These mopeds were built in 1952 and 1953. He also experimented with a Gasqui engine.
Source: Wikipedia NL
---
Lloyd
The firm operated from 1930 to 1931 building motorcycles using DKW 198cc engines and chassis components from Hulla including pressed-metal frames.
Source: Tragatsch p196.
---
Locomotief
Based in Amsterdam, the firm built bicycles from 1929 and introduced their first mopeds in 1957. These had Pluvier and Sachs engines, and were built until the early to mid 1960s. The firm had undergone a number of changes during this period, having merged with Simplex in 1952, then Juncker in 1965, then VAR in 1968 and later with Gazelle.
Source: Wikipedia NL
---
LSE
Post-war 125cc two-stroke.
Source: Wikipedia NL
---
M
Magneet
---
Maxwell
Manufactured by Maxwell Rijwielfabriek A. Druyf & Co.
Oudezijds Voorburgwal 131, Amsterdam
Triporteurs and motorcycles with Gillet engines were marketed in the 1930s which were likely to have been re-badged Gillet-Herstal machines. From 1954 to the early 1960s they marketed mopeds with HMW engines.
Source: Wikipedia NL
---
Metz
Amsterdam firm which produced autocycles in the 1920s, and possibly a motorcycle.
Source: Wikipedia NL
---
MFB
Manufactured by Motors Fabriek Bah of Baarn, and then Soest.
The company produced autocycles powered by the Victoria FM38L engine from around 1949, and later sold Victoria Vicky mopeds produced under licence. Production ceased in 1958 .
Source: Wikipedia NL
---
Mors
These were rebadged Jawa Babette mopeds sold by mail-order company Wehkamp.
Source: Wikipedia NL
---
Motormeyer
Also known as MM, these scooters first appeared at the RAI (Amsterdam Motor Show) in 1953, described as a "Volksscooter". It is likely that it was the rebadged product of another manufacturer.
Source: Wikipedia NL
---
MZ
J.K. van der Molen of Groningen presented a scooter in 1952 powered by a Varel engine. A second machine appeared the following year named Varelli - this was a re-badged Varel machine.
Source: Wikipedia NL
---
N
Norelli
Bespoke customs powered by Suzuki Intruder engines, built in Apeldoorn during the mid to late 90s.
Source: Wikipedia NL
---
O
---
P
---
Paturi Panhard
Sleek three-wheel sports cars built in Breda during the mid-1950s
Sources: Conam Netherlands
---
Pelikaan
Manufactured by AJ Wagelaar, Enschede, in the early 1950s, this was an autocycle using Victoria FM 38 L engine.
Source: Wikipedia NL
---
---
PJK
Pieter Jan Kusse held one of the many licences issued to install Victoria FM38L engines in autocycles late 1940s early 1950s.
Source: Wikipedia NL
---
Pluvier
See Berini
---
Post
In 1953 NV Rubicon Rijwiel- en Motorenfabriek of Apeldoorn presented one of three scooter models they announced at the RAI of 1953, but at the following years' Brussels Motor Show they were not present.
Source: Wikipedia NL
---
Primarius
Based in Meppel, the company built mopeds with a Rex engine in the 1950s.
Source: Wikipedia NL
---
R
RB Projects
Cor van Reeuwijk and Bram Bijl built road-racing machines from 1985 until the end of the 80s. Their RB1 was an endurance racer with single-sided suspension front and rear powered by a Kawasaki 600 engine, campaigned for three seasons by Peter van Andel who achieved two Dutch Natinal Championship aboard it.
The RB2 was a 750cc version which competed in the TT Formula 1 World Championship, raced by Mile Pajic. The firm also produced designs for a 125cc roadgoing machine and a 500cc GP bike.
Source: Wikipedia NL
---
Rijkmobiel
In 1937 Dutch motorcycle dealer Jan Rijk presented a scooter powered by a 60cc JLO engine, stating that it was suitable for "Clergy, nurses, the infirm, and older ladies and gentlemen".
Source: Wikipedia NL
---
Riwa
Dutch road racer Aalt Toersen and Rieks van der Wal built a 50cc production racer using a Kreidler engine, latere building a series of a Kreidler-powered grass track machines and motocrossers with Honda engines. Van der Wal also tuned racing machines with Gebben.
Source: Wikipedia NL
---
Rolemo
Reiner Rovers assembled pedal-start mopeds 1955-1958 using single-speed 49cc Sachs engines.
Source: Wikipedia NL
---
Rond-Sachs
Manufactured in Bennekom from 1971, these were 49cc and 122cc motocrossers fitted with Sachs engines.
Source: Wikipedia NL
---
Roton
Ton Daleman of Leiden built 50cc road-racers in the 1960s and 70s using engines from the likes of Itom, Royal Nord, Garelli and Kreidler. These he modified with a rotary inlet valve, hence the name - Roterend Ton.
Source: Wikipedia NL
---
Royal Express
Mopeds built in Le Hague in the 1950s using 49cc Gasquy engines.
Source: Wikipedia NL
---
S
---
Shelter
3-wheel Microcars
1950s, and possibly as late as 2016
Sources: Conam Netherlands
---
Sinamec
Manufactured by Machinefabriek Mechanica in Delft from 1949 to 1951, these were bicycle attachments using a 38cc engine by F. Spangler which could be mounted to an existing rim or were available fitted to a reinforced bicycle wheel. The main financier died in 1951 and that year the company ceased production.
Source: Wikipedia NL
---
Sittor
Manufactured at Hartelustlaan in Bloemendaal, these scooters used a Fuchs engine with a top speed of 40 km/h. They appeared around 1947.
Source: Wikipedia NL
---
Speedwheel
NV EFA-Produka of Amsterdam produced a bicycle attachment engine developed by JJ Geesink and son in 1948, and the following year a heavilly modified version with a 38cc engine appeared. In 1951 the name changed to Wingwheel and was built by Kromhout in Weesp.
Source: Wikipedia NL
---
Spijkstaal
The firm was established in the Netherlands in the early 1930s. They began building electric tricycles in the 1970s, and these remain in use for mail services and other delivery tasks.
Website: spijkstaal.com
Sources: 3-wheelers.com et al
---
Story
Three-wheelers built in the 1940s
Sources: Conam Netherlands
---
Stredor
A horizonatally-opposed four-cylinder two-stroke engine built by Egbert Streuer and Rinus Dorgelo for sidecar used during the 1990s as a replacement for the TZ500.
Source: Wikipedia NL
---
---
T
Tiffany
An autocycle marketed by Italjet in the Netherlands, it was powered by a Piaggio 49cc engine.
Source: Wikipedia NL
---
Tilex
Manufactured 1947-1949 by Jan van Tilburg and Aad van Exel, they were responsible for a type of telescopic fork before developing a moped, and also raced machines under the Tilex brand powered by 125cc engines from DKW, Villiers and others. Jan van Tilburg also built the Javanti bicycle pacer.
Source: Wikipedia NL
---
Topres
These were clip-on engines built by father and son team Oosterwijk of Gouda circa 1956. The engine was front-mounted and drove a roller via a chain. Although well priced it was not a commercial success.
Source: Wikipedia NL
---
Track 2006-2013
---
Trigger Technics B.V.
Celsiusstraat 7, 7701BW Dedemsvaart
The first 3 wheeler built by Jeroen Boekhoorn was powered by a Yamaha FZR1000 motorcycle engine and had a fibreglass body attached to a steel chassis.
Production machines had 50cc four-stroke engines.
The machines are now fully electric.
Website: triggercars.eu
Sources: 3-wheelers.com, et al
---
---
U
Union Holland
---
V
Vedeha
Manufactured by the van der Heijden brothers in 1973, Bultaco importers, the motorcycle was an off-roader with a 125cc Sachs in a frame constructed using Reynolds 531 tubing.
Source: Wikipedia NL
---
Velenzo Bromzo
Max Velleman of Prins Hendrikkade, Amsterdam, built very basic mopeds in the 1950s using Myster engines in a frame with undamped front suspension and rigid rear. There was also an electric bicycle, the Velenzo Velectro, around 1955.
Source: Wikipedia NL
---
Vesting
---
Viscometa
Manufactured by Wim Visser and JC de Heer, these were 48cc bicycle engines which were positioned above the front wheel. The first machines were presented in 1948, and they announced plans for a new factory in 1950, which did not eventuate. One or perhaps two prototypes were built.
Source: Wikipedia NL
---
Vribron
Constructed in Dokkum
3-wheel microcars, 1950s.
Sources: Conam Netherlands
---
---
W
Wereld
The firm built autocycles using Victoria engines in the early post-war years, and also built the Wereld Merite moped fitted with a Vimer engine
Source: Wikipedia NL
---
Westor
The bicycle company dates back to the turn of the 20th century. In the early 1950s they constructed autocycles using Victoria engines, as did some 15 other firms with the same licence. The firm's bicycle factory was later sold to Simplex NL, but they continued to trade until 1972.
Source: Wikipedia NL
---
WEVO
These were bicycle pacers constructed as replacements for Derny using Sachs engines. Around ten of these were produced by De Jong and Co (Joco), a bicycle facotry in Amsterdam.
Source: Wikipedia NL
---
Wilco
Motorcycle dealer Martinus Willink of Enschede built lightweight motorcycles fitted with Sachs 98cc engines from 1948 to 1950. Some 50 to 100 of these machines are believed to have been produced.
Source: Wikipedia NL
---
Wingwheel
This was an autocycle built around 1950 with the engine mounted within the front wheel. It was probably delivered in kit form, with complete wheel assembly, fuel tank and controls.
Source: Wikipedia NL
---
Wilhelmina
Built by Hugo Smit of
Prinsengracht 282, Amsterdam.
N.B. There was a Wilhelmina Cycle Co Ltd. of Zeist-Holland in the late 19th or early 20th century. The name was also in use in 1917 by the producer of Edison bicycles, Goverse en Rotterveel of Den Haag, for their Wilhelmina Lamp.
Sources: Conam Netherlands
---
Z
Zwaluw
Manufactured by the Brothers Benschop who ran a bicycle factory in IJsselstein. Information on this one is scarce, but it is thought that they produced a Minerva-powered tricycle in the early 1900s based on one of their commercial three-wheeled bicycles.
Source: Wikipedia NL. It is not mentioned in Tragatsch.
---
Zwanenhals
Van der Heem of Den Hague manufactured radios. Between 1948 and 1967 they marketed a number of machines under the brand Zwanenhals. These included the VeloSoleX 650 (1948 to 1953), the 49cc S.I.F.A.C. 350 from Turin (1954 to 1956) which they also sold under the "Koffertje" marque, and the VeloSoleX S 3800.
Source: briansolex.free.fr
---
---