Albion Motor Co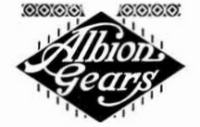 The
Albion Motor Company
of Scotstoun, Glasgow was a manufacturer of cars and commercial vehicles but were best known in the motorcycling world for their gearboxes.
Albion gearboxes were fitted to Aston, Calthorpe, Carfield, Cotton, Coventry-Eagle, Dot, Elfson, Greeves, Hailstones and Ravenhall, Haden Precision, Lily, McKenzie, Metro-Tyler, Priest-JAP, Priory, Radco, Rex-Acme, Ruby, Saxelby, Spur, Sun, Talbot, Triplette, Triumph Gloria, Weatherell, Whitworth and many other British motorcycles.
European marques utilising Albion included Monet-Goyon of France; Ancora, Bianchi and MM of Italy; Rex of Sweden and many others.

1899 / 1901 The company was formed by T. Blackwood-Murray and N. O. Fulton (late of Arrol-Johnston) at Bathgate.

1902 Became a private company.

1904 The company moved to a large factory at Scotstoun.

1907 J. F. Henderson is Joint MD.

1914 Became a public company.

Name changed.

1944 Producing the four-cylinder (68 bhp) and six-cylinder (102 bhp) diesel engines.

1951 Acquired by Leyland.

1972 The Albion name was discontinued.
Source:
Graces Guide
If you have further information or a query related to this page, please contact us