Spanish Makes (J)
Notes on some of the rarer Spanish marques
This page lists brands for which we currently have only an historical precis. For a more complete listing visit the Spanish Index.
Jimbell
Jimenez Bello imported, probably without the knowledge of the authorities, British Bown and Sun lightweight two-strokss which he rebranded. Based in Málaga in 1953, most of the machines were sold in the Levantine region.
Source: OTTW
---
JJ Cobas
---
Joyca Menorca, 1950s
---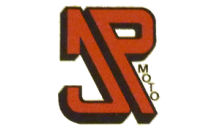 JP
Manufactured by Albert Juvanteny and Quico Payà who had been team riders with OSSA. Based on the Ossa MAR and fitted with a Villa engine, they were built from 1987 to 1991.
Sources: wikipedia.es
---
J.Y.M.B.
J.Y.M.B. of Plaza Sagrada Familia, 9, Barcelona, built a miniature sidecar combination along the lines of a pre-war American motorcycle, powered by an Iresa 53cc engine. Designed for children, only three were produced.
J.Y.M.B. Motocicleta Infantil con Sidecar, 1951
Source: ca.wikipedia.org
---
If you have a query about these vintage Spanish motos please contact us