Spanish Makes (J)
Notes on some of the rarer Spanish marques
This page lists brands for which we currently have only an historical precis. For a more complete listing visit the Spanish Index.
Jimbell
Jimenez Bello imported, probably without the knowledge of the authorities, British Bown and Sun lightweight two-strokss which he rebranded. Based in Málaga in 1953, most of the machines were sold in the Levantine region.
Source: OTTW
---
JJ Cobas
---
Joyca 1950
Manufactured by Jover i Carreras of Sant Victòria Street Maó, Menorca. Their main products were engines for fishing boats. During the 1950s they produced an inverted two-stroke auxiliary bicycle engine which attached to the rear wheel.
An example has been displayed at the Bassella Motorcycle Museum.
Menorca is well off the Mediterranean coast of Spain, almost half-way to Sardinia. The Colomet was built on the neighbouring island of Majorca (Mallorca).
---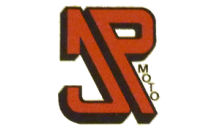 JP
Manufactured by Albert Juvanteny and Quico Payà who had been team riders with OSSA. Based on the Ossa MAR and fitted with a Villa engine, they were built from 1987 to 1991.
Sources: wikipedia.es
---
J.Y.M.B.
JYMB built a miniature sidecar combination along the lines of a pre-war Harley-Davidson using a Iresa 53cc engine. Designed for children, only three were produced.
Source: ca.wikipedia.org
---
If you have a query about these vintage Spanish motos please contact us