Spanish Makes (D)
Notes on some of the rarer Spanish marques
This page lists brands for which we currently have only an historical precis. For a more complete listing visit the Spanish Index.
David
1913-1957
Established in Barcelona as La Fabrica Nacional de Cyclecars David and trading as Autociclos David, despite the name the firm built four-wheel cyclecars and was never involved in the motorcycle industry. The founder, JM Armangue, a doctor of medicine, died in an aviation accident in 1917. Subsequently the firm became David SA and vehicle production ceased around 1923.
The brand resurfaced in 1939 building electric four-wheelers. Post-war they produced a variety of three-wheeled vehicles with a single front wheel powered by a 345cc two-stroke. Some were motofurgone style, others were rather sporty little convertibles, and there was a 5-wheel version. Between 60 and 75 were built, production ending in 1957.
N.B. The firm was related to neither the Spanish David-ASB nor the Casalini David.
Sources: OTTW, wikipedia.ca, motorgiga.com, autopasion18.com
---
Delfin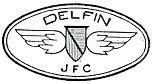 Manufactured by the Fábrica Española de Motocicletas y Triciclos firm of Juli Fusté in Barcelona from 1955 to 1962, these motorcycles and motocarros were powered by Hispano Villiers 125c and 197cc engines.
The company also built Olympic motocarros under licence, and these were identical in all but minor detail to the Delfin.
Source: ca.wikipedia.org
---
Derlan
Construcciones Meccanicas Derlan, Zarauz, 1953-1962.
The Sorazu brothers built a variety of mopeds and lightweight motorcycles fitted with their own engines modeled on the German Sachs at the Bastarrica y Sorazu (BASOR) factory in Zarouz, some 50km west of Bilbao in the Basque region. Models were available with dropped frames for ladies and clergy, the Gaviota had an enclosed engine and looked rather like a scooter, and the 125cc Gavilan of 1959 was quite conventional with a large chainguard and plunger rear suspension. Late in the piece a 250 was created, but few of these were sold. In total some 700 machines were built.
When the firm ceased production, one of the members (Antonio Azkue?) created a new brand, the Boar, and a further 198 of these were built by the Motor Unión firm in the years 1962-1964. They worked with Estampaciones Arregui, and fitted Derlan-Sachs engines.
Sources: OTTW, elcorreo.com.
---
Dian
Manufactured by Llobé SL of Barcelona, 1959-1961. The firm also made Betor suspension units.
The motorcycles were powered by a 125cc Barbacil engine built in-house under licence.
Sources: wikipedia.es
---

Dunjó
Arcadi Dunjó, formerly an aircraft engineer, built motorcycles and sidecars in Santa Perpètua de Mogoda , Vallès occidental during the 1950s. He was also a supplier of major components, and designed motorcycles for Derbi, Dusco, Iso, Kapi, Mavisa, Mymsa, Reina, Rieju and others.
A Dunjo 32cc two-stroke engine with variable compression of 1951-52 was designed to run on a variety of different fuels including diesel. It did not enter production.
In 1956 they built three different microcars powered by ISO 125cc engines.
Dunjó-Castells
1957. An 80cc scooter was built with this name for Motobic in Barcelona.
Dusco
In 1957, Dunjó, along with Solans and Corominas of Hispano Villiers created a 125 cc motorcycle under the Dusco brand fitted with Earles suspension. Only 30 were built before the project was cancelled.
Sources: wikipedia.es, raco.cat, jacques-leretrait.blogspot.com et al.
---
If you have a query about these vintage Spanish motos please contact us