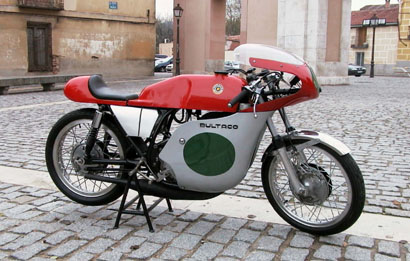 Bultaco TSS 250 Agua M41 1969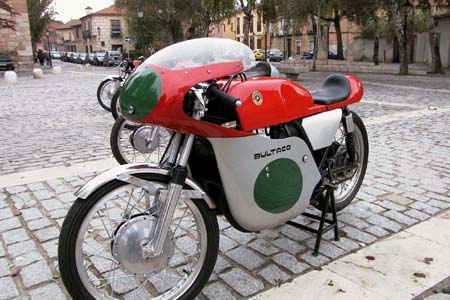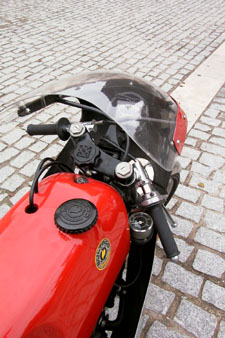 Bultaco TSS 250 agua modelo 41
Propietario: Colección Hermanos Lozano
Algunos datos del modelo:
Podríamos denominar esta TSS 250 como la moto "carrera-cliente" ya que fue concebida para uso competitivo del aficionado particular.
Como nota destacable de este modelo 41, su deposito de gasolina que se utilizaba en algunos circuitos de largo recorrido para aumenta su autonomía.
---
Some notes on the TSS:
Available at a reasonable price, the TSS provided high performance, mechanical reliability and excellent stability, factors that made it one of the most sought after road-racing motorcycles by privateers throughout the 1960s. It was, in fact, the first competition motorcycle to be sold to the public - thus opening a new market sector that was soon called "curses-client" (customer racing) motorcycles.
The machine illustrated is in the collection of Hermanos Lozano.
Sources: Motocra, ca.wikipedia.org.
---