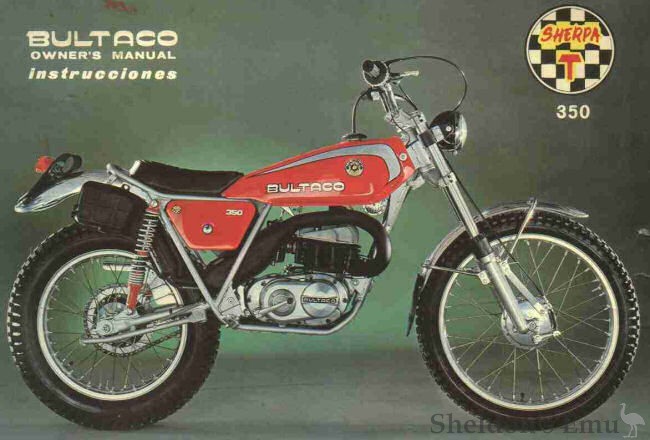 Bultaco Sherpa T 350 Model 159 1975-1976
Bultaco Sherpa T 350 mod. 159
Propietario: Ignacio Manzanero
Estado: Restaurada y preparada para competición por Classic Team
Historia del modelo:
Con este modelo por fin podía hablarse de una nueva Sherpa T. Incorporaba un nuevo styling con depósito (de mayor capacidad) y sillín, separados por primera vez después de muchos años. Desde que en 1972 apareció la primera Sherpa T 350 sólo se habían ido introduciendo pequeños detalles. Quedó claro que por parte de Bultaco todos los esfuerzos en el motor iban encaminados a conseguir mejorar el par motor y la elasticidad así como la suavidad en las respuestas. Con este mismo fin se la cambiaba el carburador, ahora un Bing 27, y se le aumentaba la superficie filtrante. Mejoraba también su chasis, y aumentaba el recorrido de los amortiguadores traseros.
Alberto Curieses
---
Model history:
Since the first Sherpa T 350 appeared in 1972, little had changed until the model 159 of 1975. This machine incorporated new styling with a larger tank and a separate saddle, abandoning the monocoque unit.
The Bultaco factory had focused on improving the engine torque and elasticity as well as the smoothness of power delivery. Aiding this, the carburettor was changed to a Bing 27, and the air filter surface area was increased. They also upgraded the chassis, and increased the travel of the rear shock absorbers.
Source: Motocra Archive
---