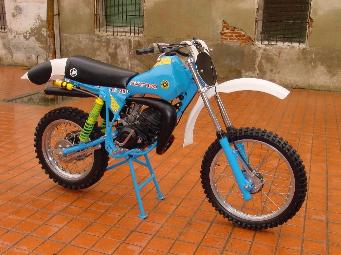 Bultaco Pursang Mk15 1980
Bultaco Pursang Mk15
Propietario: Colección Hnos. Lozano
Historia del modelo:
MK15, La ultima generación de Pursang, con motor totalmente renovado, carteres mas reducidos, cilindro de seis transfers y admisión por laminas directamente al carter. El bastidor era tambien renovado, mucho mas ligero, pero se mantenían las mismas suspensiones. Una de las pocas unidades fabricadas, nunca vio la serie.
---
Model history:
Mk15, the last iteration of the Pursang, with a totally renewed engine, smaller crankcases, six-port cylinder and reed valve intake directly to the crankcase. The frame was also redesigned wne was much lighter, but no changes to the suspension were deemed necessary.
The Pursange Mk15 did not enter series production. Illustrated is one of the few units made.
Source: Motocra
---