Motorcycles Built in Italy (G)
Notes on some of the rarer Italian marques
This page lists brands for which limited information is available. For a more complete listing visit the Italian Index.
See also Obscure Italian Marques.
---
Galetti
Built in Milan, 1923-1927
On the 19th of April 1924 Andrea Galetti was practising for the 1924 Circuito di Belfiore motorcycle race, to be held near Mantua on the 20th.
Andrea swerved to avoid a cyclist, lost control and landed badly. He died of his injuries a few hours later.
The 500cc machine had been built in his brother Mario's workshop in Milano.
Galetti was from Castel d'Ario, as was Tazio Nuvolari, to whom he may have been related. Nuvolari won the race the following day, riding a 500cc Norton.
Sources: motorsportmemorial.org; Mauro Colombo
---
Galletti
In the mid 1950s the firm manufactured frames and bodywork for mopeds, and possibly built complete units.
Vesting marketed a Vesting Galletti "scooter" in 1957, which is markedly similar to the Galletti mopeds which the firm displayed around that time. Their name is also mentioned under Motoflash.
During that period the Galletti company supplied components to Ferarri, Lambourghini and Ducati. The firm has an in-house museum devoted to their works.
Sources: galletti.it, et al
---
GAOMA
Based in Lodi, Milano, the firm produced a 65cc scooter named Daino in 1951 with bodywork by Magni of Milan. Later models had 75cc engines, and they remained in production until 1954.
See also Bertoni of Lodi
Sources: motoclubstoricoconti.it, et al.
---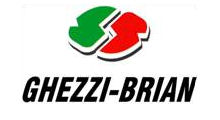 Ghezzi & Brian
Established in Missaglia, Lecco by Giuseppe Ghezzi and Bruni Saturno from 1995, these are high-end Moto Guzzi-based sports bikes.
Production began in 1999 with the Supertwin 1100, and this was followed by the unfaired Furia. In 2004 the Fionda appeared. More recent models include the Dr John Tribute.
They have had good results in competition and were involved in the development of the Moto Guzzi MGS-01 Corsa.
Sources: motorencyclopedie.nl, ghezzi-brian.com
---
Gianca
---
---
Gnesutta
Enrico Gnesutta with workshops at Via Dante, Milano, was a bicycle manufacturer who is thought to have built a limited number of motorcycles under the "Gnesutta" brand in the years 1899 to 1900.
According to AISA, "In 1899 ing. Adolfo Schlegel, Director of Officina Meccanica E. Gnesutta of Milan, built a light car, possibly fitted with a Welleyes engine."
Fausto Alberti married his daughter, and Gnessuta had a senior role in his son-in-law's company. It was he who chose the company name of Sertum, the name he applied to his bicycles.
At least one source spells the name "Gnessutta".
Sources: Moto di Lombardia, AISA Associazione Italiana per la Storia dell'Automobile, et al
---
GP (Griffoni & Piccini)
In 1927 Luigi Griffoni and Libero Piccini of Falconara Marittima (Ancona) built a motorcycle named GP. It had a 216 cc four-stroke horizontal single-cylinder engine of their own design which ran on diesel or petrol. It was only built that year.
Not to be confused with the GP by Guzzi and Parodi, the forerunner of Moto Guzzi.
Source: Benelli Museum
---
Grillo
Manufactured by the brothers Guglielmo e Stefano Marzocchi
Via A. Zannoni 64 Bologna
Built from about 1949 to 1953 the Grillo used a 49.9cc twostroke fitted to a chassis with front and rear suspension and integral fuel tank. Aspects of this machine were patented in 1950. There was also a more convential moped version at a considerably lower price.
Several hundred of these were produced before the production rights were sold to NSV (Nanni Società Velomotori).(1)
The Marzocchi brothers had previously worked with SSR Ducati which had suffered a series of woes resulting in the loss of many staff and led to the closure of the Borgo Panigale factory in 1949.
The Ducati brothers, who had left the Ducati company during this period, approached Marzocchi with a project - they requested a light motorcycle with an engine of about 105cc and full suspension including telescopic forks. Ten of these were built and were displayed at the Milan Motor Salon of 1949 as the Idroflex.
N.B. 1. The NSV section gives a slightly different account.
Source: Museo del Patrimonio Industriale, Bologna
---
Guia
Manufactured by Officine Ettore Buralli, Vanam, Milano, 1950-1954
Built lightweights with two-stroke engines of 98, 123 and 147 cc. A Turismo model was available with a pressed metal frame, and a Sport with tubular frame.
Sources: wikipedia.nl, Tragatsch p153.
---
Rarer Italian Marques

---