NORTON MOTORCYCLES
SPECIALIST IN SINGLE CYLINDER OHC, OHV & SV MACHINES FROM 1902-62
FLAT TANK NORTON BOOK (See LITERATURE & MEMORABILIA page for more details.)
Please Scroll down the page,
UPDATED: 22nd May 2013
DR. GEORGE COHEN, MBBS MSc MRCPsych BA Eng SOMERSET U. K.
VMCC Norton Specialist, Bonhams Motoring Consultant
Doctor of Reason, Soldier of Fortune
Machines for Display, Film & TV and Parties!
This web site is dedicated to all motorcyclists who are interested in NORTON SINGLE CYLINDER motorcycles. I have been riding, racing, repairing and playing with these unapproachable machines for the past thirty years, while practising as a trick-cyclist, and I am now available to provide a service to genuine enthusiasts who share my passion. I am not a commercial enterprise. I work on my own and this obsession with old Norton motorcycles is my life-long hobby.
My main interest is with racing machines....
Flat Tank Racers of the Twenties
Internationals from the Thirties
Manx from the fifties and early sixties
Edwardian mounts
Bespoke Specials and 'Bobbers'
"Our services are, however, at all times available to give any information that may be required which will facilitate obtaining the maximum efficiency, and we invite Norton riders to enlist our aid whenever in doubt; our services will be freely and willingly placed at their disposal".
This is an extract from the Norton maintenance manual of 1924 and it sums up both the philosophy of those pioneers at Bracebridge Street, now sadly gone, and myself, still joyfully going!!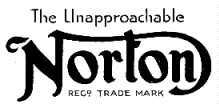 On each of these web site pages there is an extensive amount of information about SINGLE CYLINDER machines.....
TALES FROM A SOMERSET SHED updated 22.5.2013 - (all the LATEST NEWS, a sort of 'Blog')
LITERATURE & MEMORABILIA updated 18.09.2012 (BOOK information, manuals, spares lists etc)
MACHINES FOR SALE updated 22.05.2013 (machines for sale) Special BOBBER FOR SALE
SPARES FOR SALE updated 21.3.2013 NEW COMPONENTS IN THE PIPE LINE
ENGINEERING & TUNING SERVICE updated 24.02.2013 (featuring an archive of important machines and Bobber Nortons)
EXPERT ADVICE & HINTS AND TIPS updated 21.03.2013 ( MOST of the ANSWERS to your QUESTIONS are here!)
PISTONOCK-HENDERSON AND THE REVEREND PAT McNUTTY updated 6.3.09 (extraordinary adventures and new Swing Valve motor unearthed)
LINKS updated 18.09.2012 (many very useful sites for the Norton enthusiast, so go through them ALL, BEFORE you pester me with questions like: "where can I get a new Rip Grottle?" or "How do I recondition old thrunging sprockets?" or "do you do T- shirts?")
The "Flying Dunhill Devil"
A bespoke machine made for Dunhill, London.
A 1920 BSA 1,000 cc V-Twin engine, a Norton rolling chassis.
Click on image for 1 megabyte picture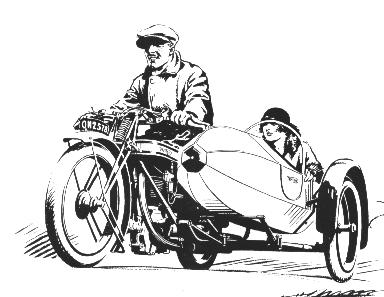 This site is always under construction, just like an old Norton, which needs regular fettl'ing!