An Ariel 4-valve Sloper with original paint.
The Sloper is for me the most beautiful of all Ariel motorcycles - anyone who has ridden such a machine knows that these are very special motorcycles; they were quite expensive and were built for only two seasons. It has a four-speed gearbox with excellent gear ration for the mountains, and good performance. This Ariel SG32 was imported from New Zealand; a long jouney, but a machine which cannot be valued in purely monetary terms. The Ariel has a Swiss identity card. I've been riding this SG32 for ten years.




Eine Ariel Sloper mit 4-Ventil Motor, im Erstlack, mechanisch alles kontrolliert und überarbeitet, die Sloper ist für mich die schönste aller Ariel Motorräder, wer einmal eine Ariel gefahren hat, weis dass das ganz besondere Motorräder sind. Die Sloper wurden auch sehr aufwendig hergestellt, waren dadurch teuer und wurden nur zwei Jahre gebaut. Diese SG32 fahre ich nun schon zehn Jahre, sie hat ein Vierganggetriebe mit einer tollen Abstufung für die Berge und gute Leistung. Diese Ariel SG32 kommt aus Neuseeland, ein weiter Weg zu mir, den sie zurückgelegt hat, ein Motorrad das sich nicht mit Geld beziffern lässt, ein wahrer Traum. Die Ariel hat einen CH-Ausweis.

---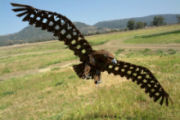 Oldtimer Werkstatt, Switzerland
Restorer of Vintage and Classic Motorcycles
"Cornering on a motorcycle makes me feel like a hawk planing above the asphalt, freeing my head of everyday thoughts." Marius Pfister
Oldtimer Werkstatt