Velocette Venom Special & Viper Special 1967
QUALITY BUILT MOTORCYCLES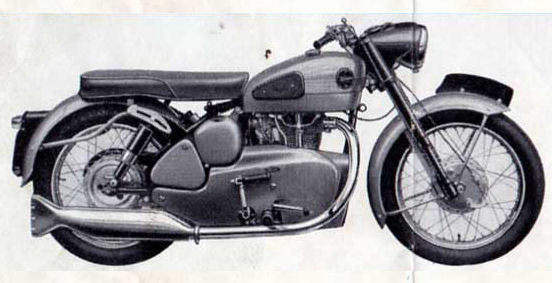 Quality, in a motor cycle, is performance.
Which explains why the first machine to average over 100 m.p.h, for 24 hours is a Velocette, forerunner of the model you can buy today known as the Venom Clubman VeeLine.
Every model in the Velocette range has this quality built in. Quality design ... quality materials ... quality workmanship ...
Key to Velocette quality is strict stage-by-stage inspection. Result: a range of superb machines in which we - and our customers - can have supreme confidence.
The Viper and Venom "Special" models have been introduced into our range to give riders the opportunity of owning a quality built machine at prices well below those ruling for our standard models.
The "Specials" have the same performance as their more expensive versions, whilst a new full width steel hub provides for the braking.
The mudguards, stays, toolbox, rims, oil and petrol tanks are in pale blue enamel finish, whilst the petrol tank is set off by an attractive anodised aluminium motif.
The remaining parts are finished in black. Pillion Footrests, Stoplight, Larger Aluminium alloy hubs and Chromium plated wheels are available as extras.
The Viper "Special" is powered by a 350 c.c. o.h.v, air cooled single cylinder engine with a four-speed foot change gearbox. In the Venom "Special" is fitted a 500 c.c, o.h.v, air cooled single cylinder engine. They are identical Viper and Venom Engine Units as fitted to the "Sports" models.
If you have a query or information about Velocette motorcycles please contact us