The 1957 BSA A10 Super Rocket- The First year of the Super Rocket
Look through any of the Roy Bacon books, Haynes manuals, etc and you will see NO mention of a 1957 Super Rocket and you will ONLY see listed a Road Rocket for 1957 but, they WERE introduced in 1957, just not well covered in current BSA literature.
Below is literature I had in my (Daniel Boss) own personal library on 1957 Super Rockets, a reprint that Walnecks did on a 1957 Cycle magazine road test and a sales ad from BSA incorporated in New Jersey.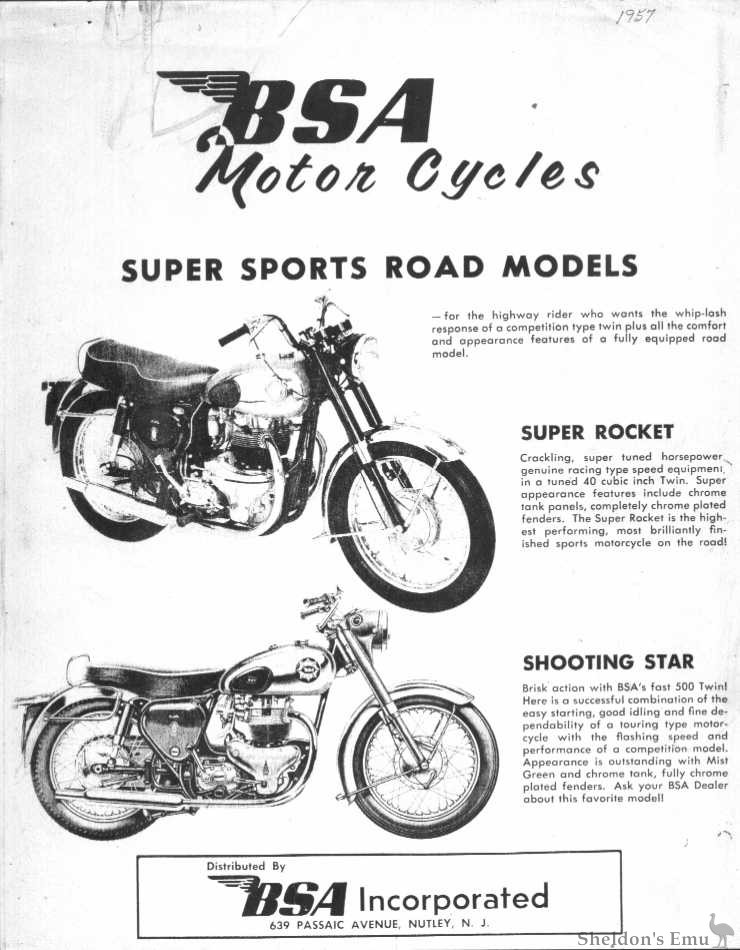 Below is literature supplied by Ryan on 1957 Super Rockets.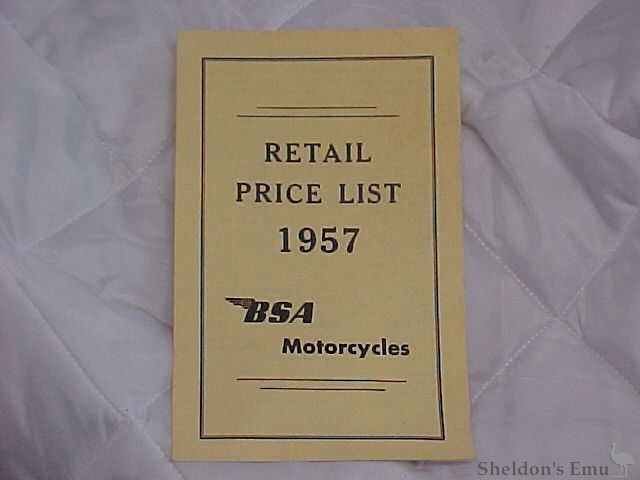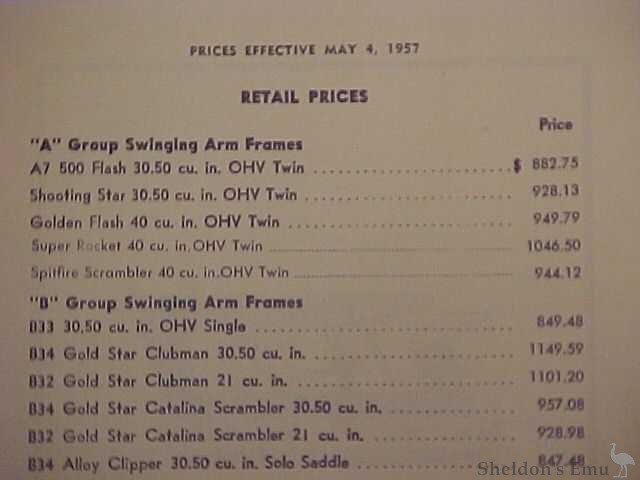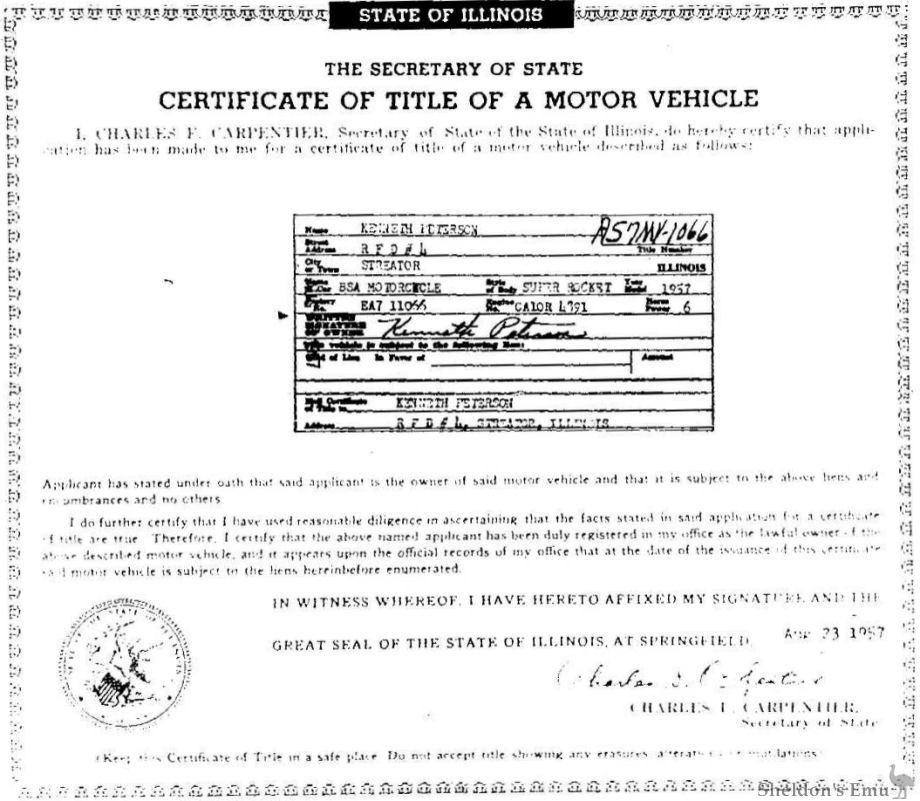 Ryan, has a 1957 A10 Super Rocket, and got a source in Australia to do a bit of research on factory records and found out that Ryan's bike was dispatched on May 04 1957 Engine # CA10R-4891 Frame # EA7-11066. BSA wrote that this bike was indeed A 10SR (As in Super Rocket not Rocket Scrambler as these were stamped CA10SR on the cases). Dispatched to BSA Inc. New Jersey. Consignment Number 85112 Tally Number- 26310
Interestingly, the last Road Rocket Ryan's source could find was Eng-CA-10R5675, Frame-EA7-10138, Black Coulour, Dispatched on April 30 1957 But that wasn't the last one to leave the factory, EA7-10013, CA10R-5679 Dispatched May 10 1957 to A-B.E. Sweden.
The first Super Rocket his source could find went to BSA Inc New Jersey, EA7-10010, CA10R-5652, Dispatched May 07 1957. They did build A10 Super Rockets in 1957. August of each year was typically the start of the new model range for BSAs, so BSA were 3 months ahead that year."
I also have more pictures of a 1957 A10 Super Rocket still in original condition here.
If anyone else has anything to add to this information, email me at Daniel Boss.
---