Fabrication of BSA A10 Tools
This section of was created on 10/25/98 and is dedicated to identification of BSA A10 tools which can be custom made. This page will be updated with additional tools as I have time. The next item I plan to add to this page is the BSA A10 fork holder removal tool for which I will supply dimensions for the home machinist. Following are photos of a custom fabricated A10 engine stand which can be fabricated to suit your A10 engine.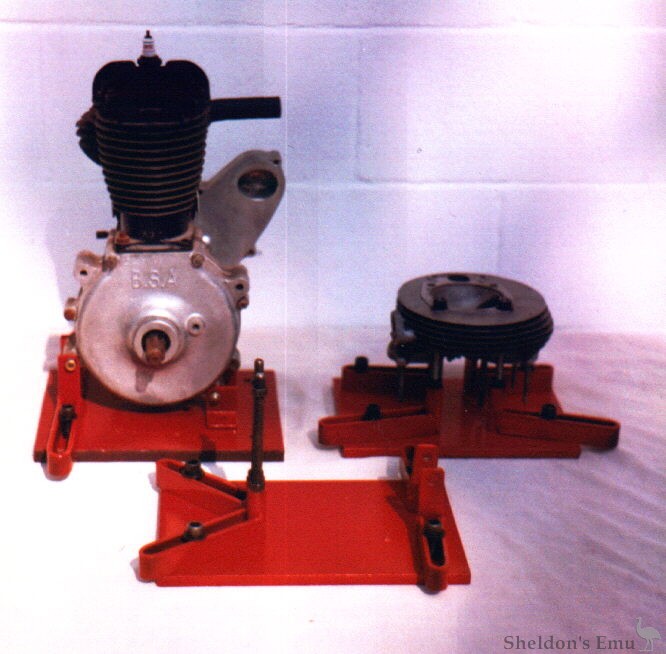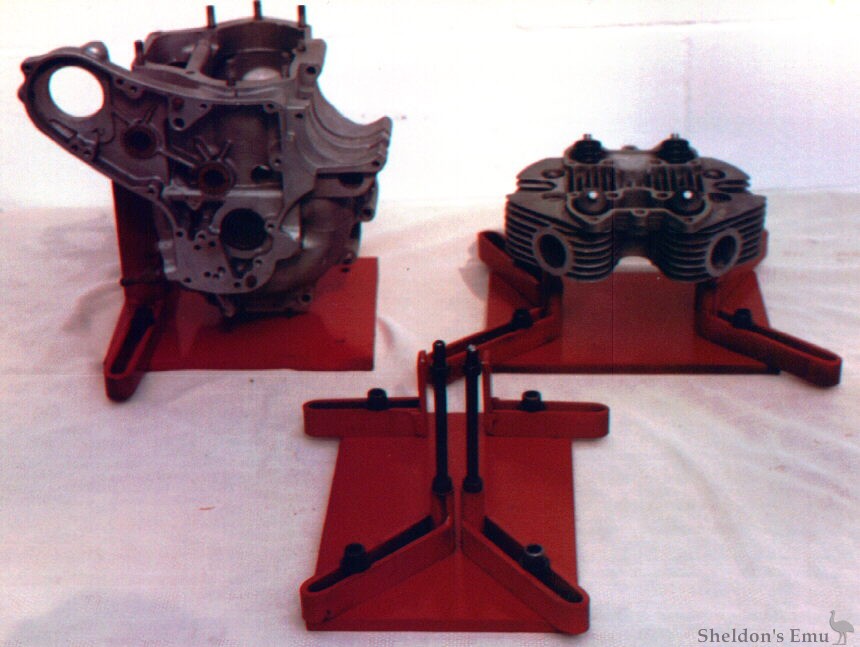 Tom Flinn fabricated these engine stands and also sells them for $50 each if anyone is interested.
---