Walt Malec's photo of a BSA Gold Star Twin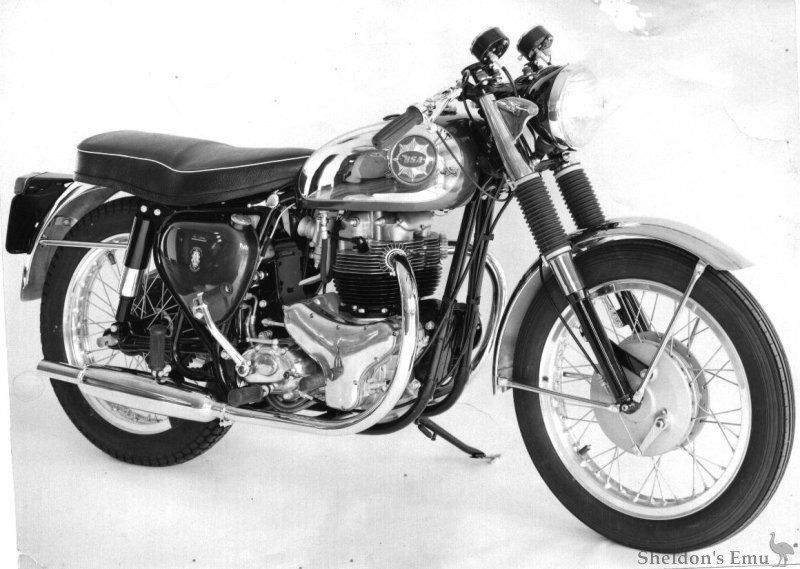 This is the USA version similar to the RGS model released in Europe! For differences in USA and UK versions, see the following:
RGS Rear fender differences - BSA Motorcycles Since 1950 by Steve Wilson, p.124.
1958 Road Rocket Gold Star - BSA - The Complete Story by Owen Wright, p. 116.
---