Steve Hayes 1959 BSA A10 Spitfire Scrambler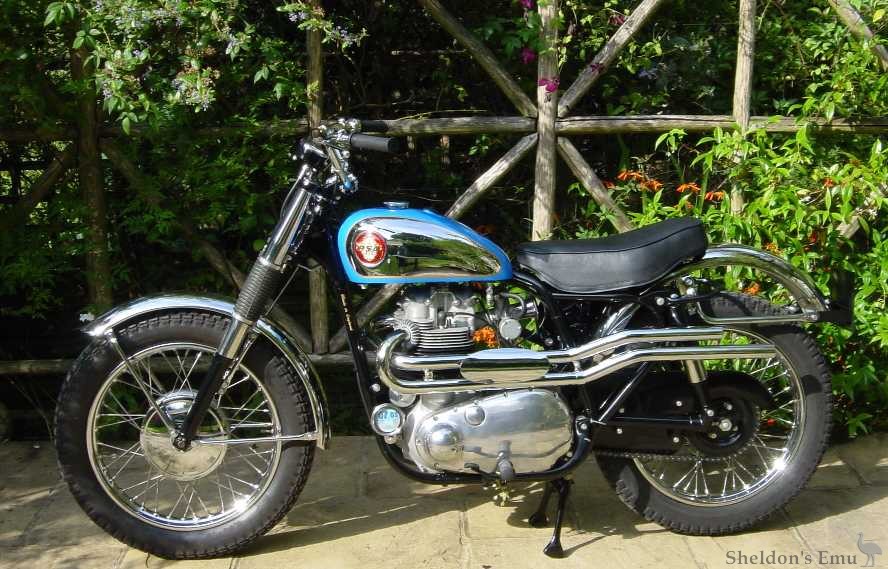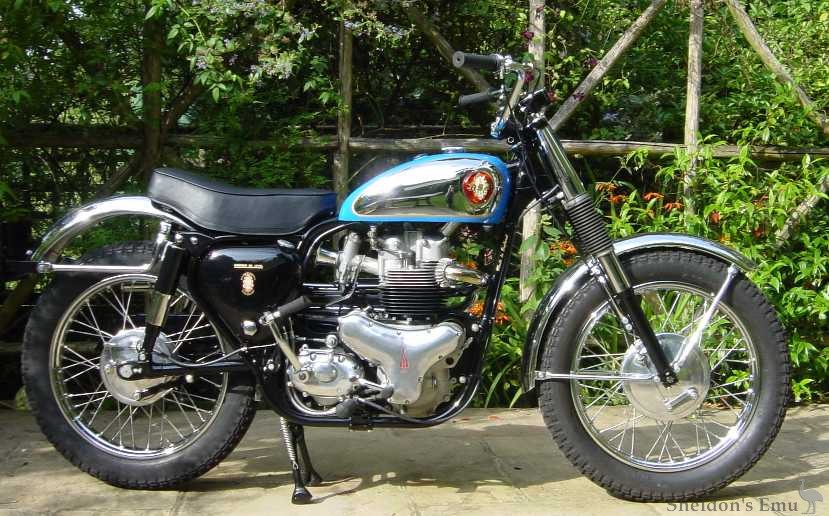 Steve Hayes bike was restored by Roger Sharman (see November 2001 Classic Bike Guide for another Spitfire restored by Roger). This is a TRUE BEAUTY of a bike!!!
steve-hayes at five-d.com
This bike was despatched on 29th May and consigned to Hap Alzina on the West Coast. It was discovered in California and brought back 6 months ago by a friend of Rogers as a wreck with only engine bottom end, gearbox and frame in place. Fortunately the crankcase and frame numbers tallied! He knew Steve was searching for one so offered it to him.
The front mudguard is original Rocket Gold Star and correct for this model, while the rear is Gold Star with a slight modification.
The bike rides smooth, torquey and very comfortable.
---