Walt Malec's 1961 BSA A10 Super Rocket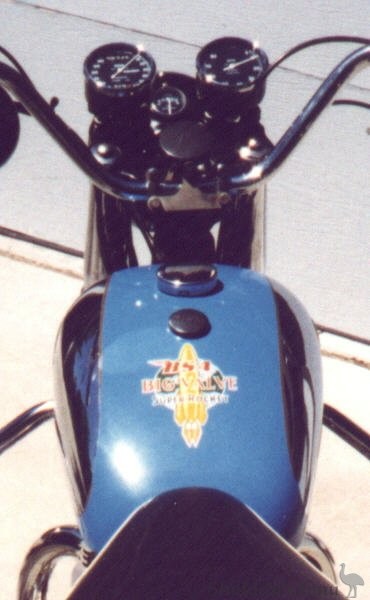 Walt Malec's '61 A10 S/R with sapphire blue 2-gal tank, showing the Big Valve Super Rocket decal is shown above.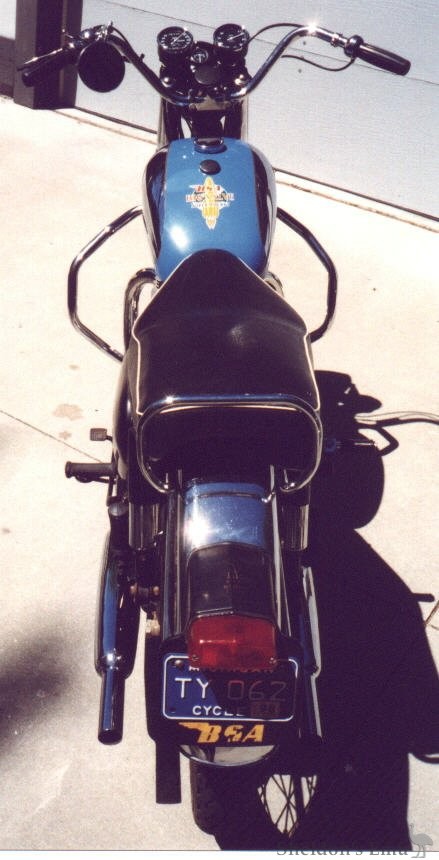 This is a '61 A10 Super Rocket, East Coast, with 2-gal tank in Sapphire blue and front crash bar. Everything (except tires, battery, gearshift rubber, and 1 footpeg rubber) is original (~6,700 miles total since new). Oil tank and tool box are black.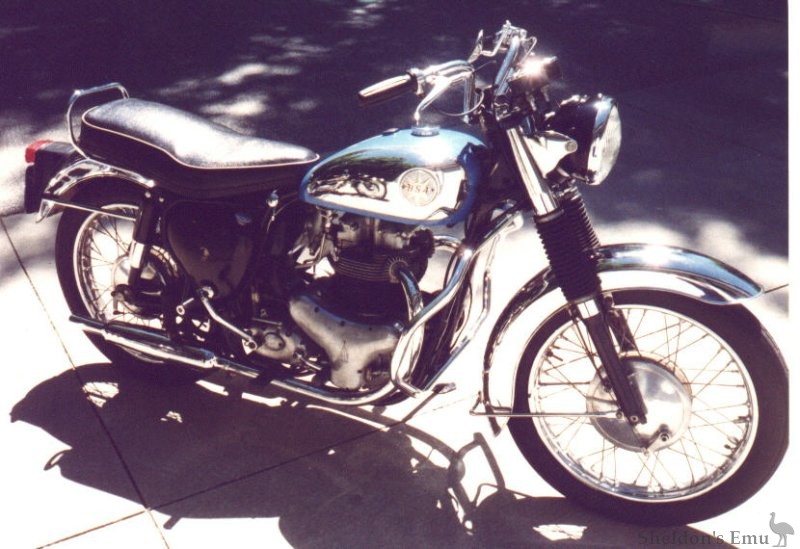 Above is the timing side view of the '61 A10 Super Rocket (as opposed to the tank top view. (Not shown in photo) Walt has a Motoplas-type windshield and special BSA mounting adapter that holds a set of original saddle bags that go with this bike. Adapter mounts to upper rear shock mounts and to the rear fender stay attachment points near the license plate.
---