Walt Malec's 1962 BSA A10 Super Rocket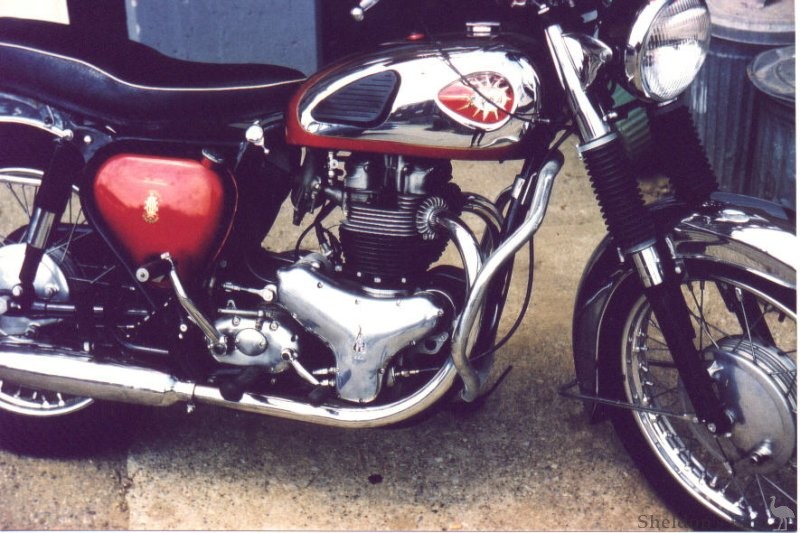 Walt Malec's '62 A10 S/R East Coast, 4-gal tank, front crash bar is shown in photo above.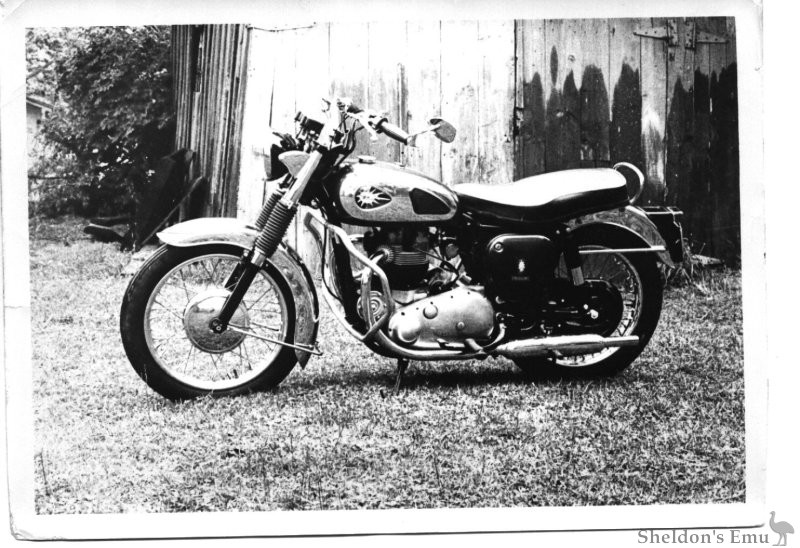 Above is a black & white photo of Walt's '62 A10 Super Rocket on the drive side. Photo taken early 1965. It is an East Coast version with Royal Red gas tank, oil tank, and toolbox. The front crash bar and 4-gal tank were factory options.
---