Joe Anania's Custom BSA BB34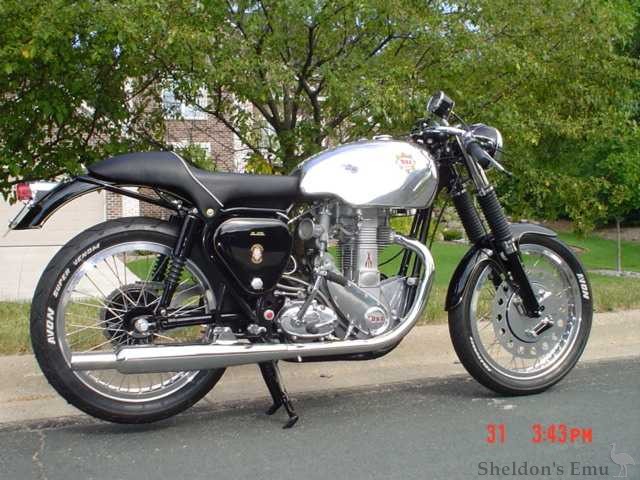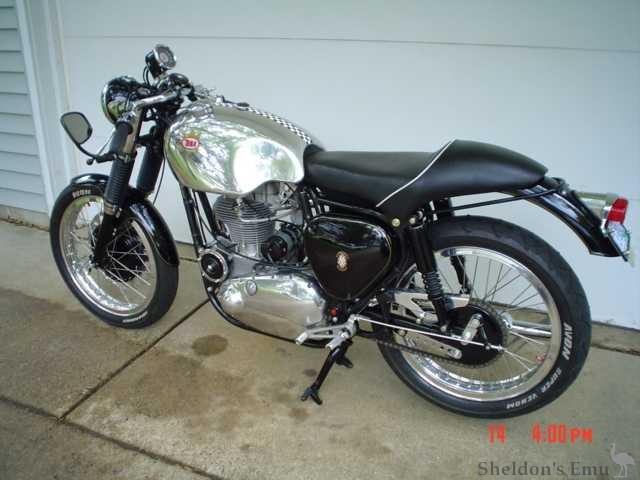 Joe Anania's stunning BB34 cafe. Introduced in 1953, the BB34 has a swing-arm duplex frame and an improved gearbox.
Joe has also supplied some pics of his A10 scrambler with a set of aluminum flanged rims, 190mm front hub and QD rear hub with LH brake stay (g/s style).... he is going to put on lights for the street, and also some custom parts on the Scrambler.
msp01555 at cpinternet.com
---