BSA A10 Twin Carb Conversion Head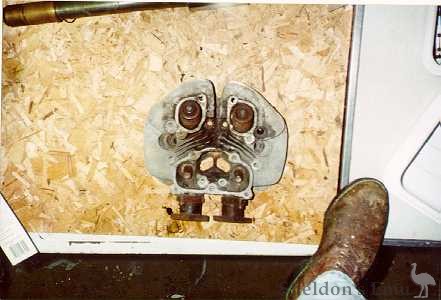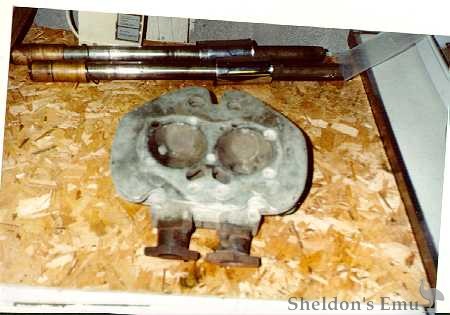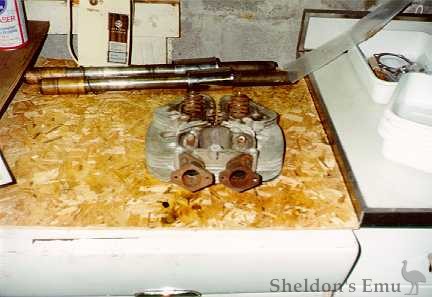 The dual port head came stock on the US version of early Road Rockets with a bolt-on two-into-one manifold and was later modified by BSA and sold as a racing accessory permitting installation of twin carburetors. Casting number 67-1106 is written on this head. The twin carb head originally came with alloy manifolds (right 67-1330, left 67-1331) but my head had custom made iron manifolds. Please write me at danielboss at juno.com for FURTHER details.
Below is the early RR head with bolt on two into one manifold (got the image from ebay where this head was on sale)...