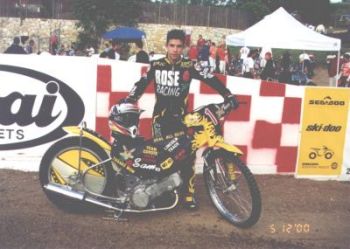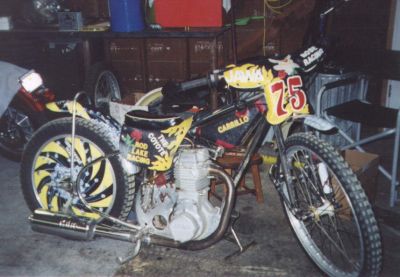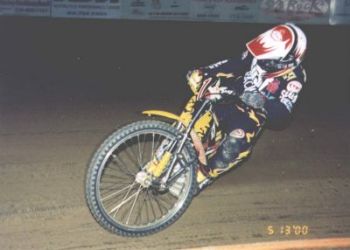 The Jawa 880 (Converted)
Steve Carrillo sent me this interesting set of photos along with the details of his Jawa 880 (350cc) which has been converted to a 263cc and then to a laydown.
Steve writes...
I talked to you some time ago about this project that we were doing. It consists of a grass track Jawa 350 (880) motor. We purchased the conversion kit from Bill Cody in the USA to race in the Junior 16 and under division. This kit comes with the bore of 75.3 mm and the stroke is 59 mm. This comes out to about 263cc, the class limit.
Because of the sleeve to make the smaller bore a quite a bit of shrouding occurs with a great deal of loss of compression. 15 to 1 on 80 mm bore and a 69 mm stroke is stock on a 880 motor. This Junior kit drops the compression down to about 12 to 1.
We put the motor in a Troy Fisher frame with a Steve Lucero front end. Raced it for 2 seasons this way. During the last season in 1999 Eric "Coyote" Carrillo won the US Junior Championship along with 2 other track championships. Two weeks before the Nationals Eric was protested by a Dad of one of the boys that he races with, they wanted to check the bore and stroke. It was all within specifications.
Now this year we converted the motor to a Laydown. (See Below) If people thought it was fast before they will be for a surprise because it even runs better now! With support from Factory Jawa and Ed Rose from Rose Racing we did the conversion with ease.
---