Cary Jones 1953 BSA A10 Cafe Racer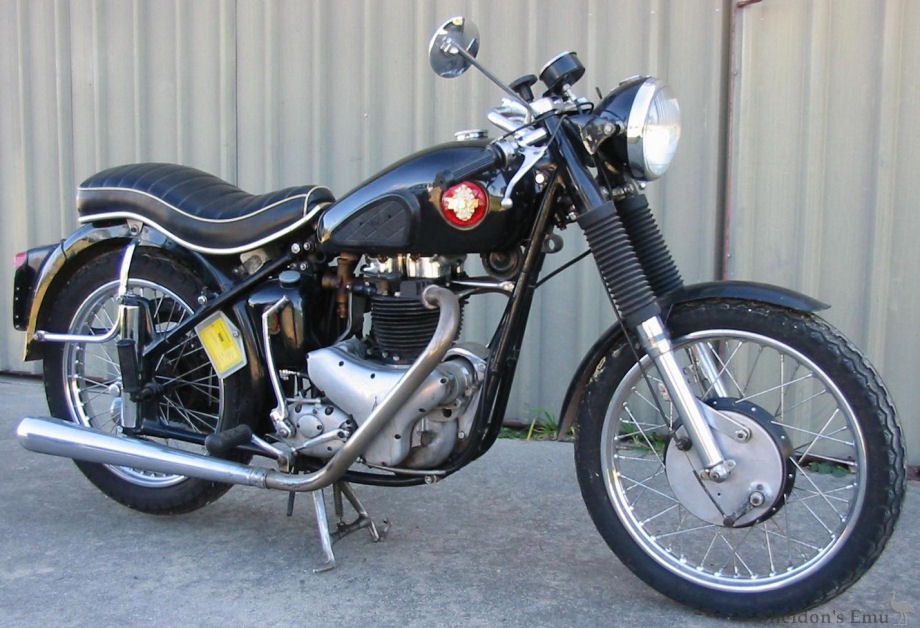 Carey Jones. This 1953 A10 Cafe Racer has been in his possession since 1972. It was assembled at the time from a mixture of parts from different model bsa's some features are 8in. front brake, big journal crank, Laverda fiberglass front guard, Modified Suzuki kick starter along with Modified bsa brake pedal and folding foot pegs reversed to give the rearset riding position with drop bars and custom alloy seat. 125 mph speedo stainless steel sweptback pipes.
This is a recent photo. Carey fitted the more original cast iron head and bronze type 29 carb. He has a modified twin carb alloy head with 32mm concentric carbs which he had run for about twenty years, although he is still running the rocker box with polished and lightened internals.
Engine number BA10 5953 Frame BA7S 9751.
Watch for this A10 on the streets of New South Wales, Australia.
crjones at aapt.net.au
---