Tim Rush's BSA A7 Customized motorcycle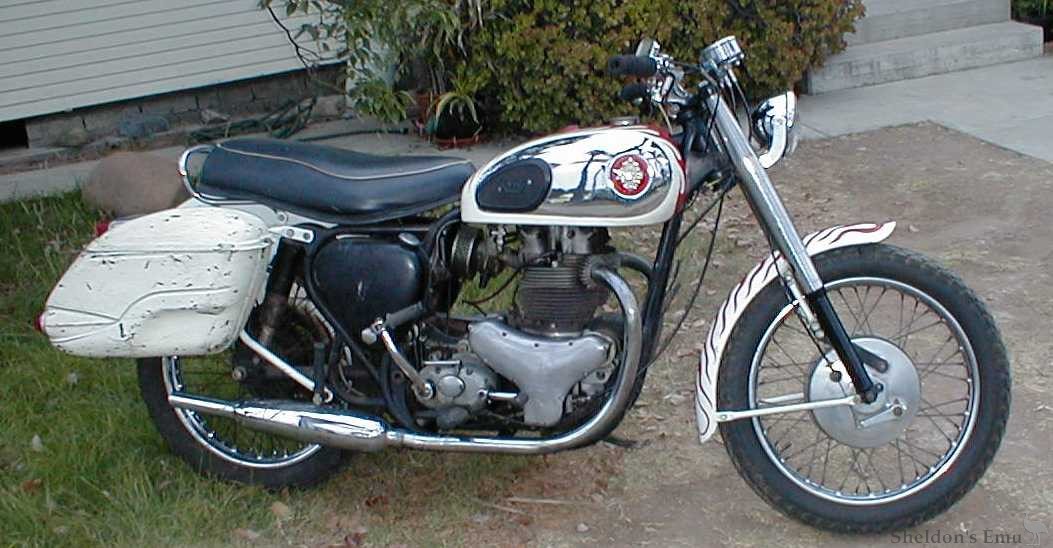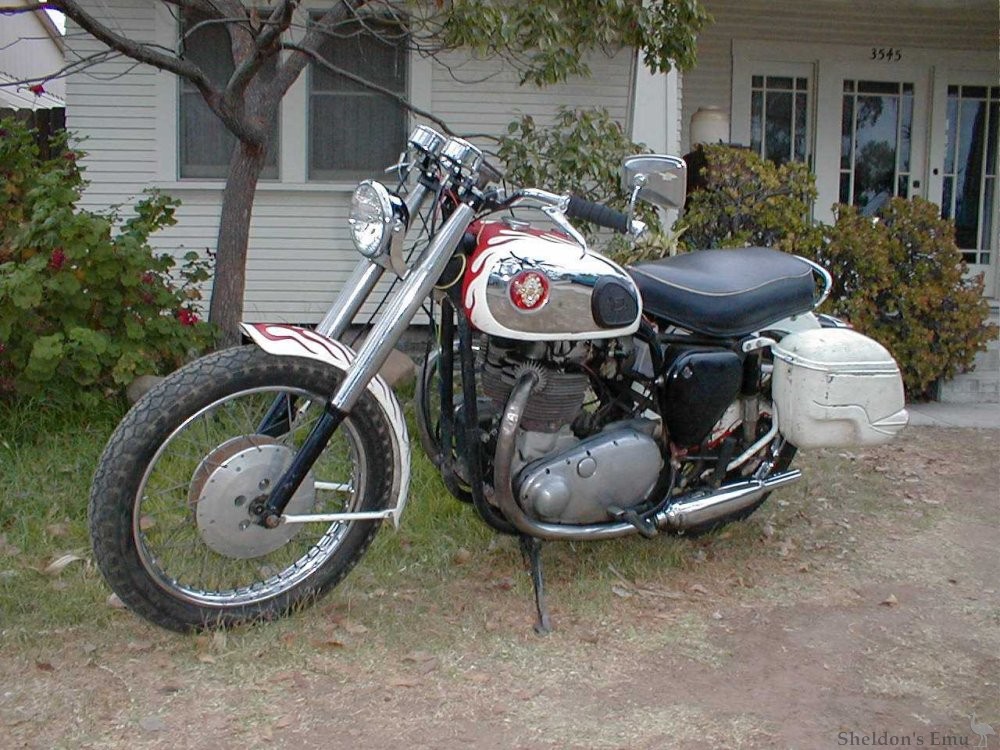 Tim uses this motorcycle for daily transport in good weather (which is most of the time in San Diego).
This East Coast A7 was formerly owned by Gary Kubodera. Tim did customizing after he purchased it which included making all of the fender and sadle bag brackets himself. The A7 engine case now has all 650cc Super Rocket innards in it and a 24 tooth sprocket on the engine. It was really really slow as an A7 but he converted the swing arm to a GS type swing arm so he run a QD wheel on the back and in the configuration shown in the picture it has a 190mm GS front brake. The saddle bags are Buco and he replaced the generator with a 12V Alton Alternator which has performed wonderfully for nearly 4 years now.
---