Chris Edmond's 1960 BSA A10 Super Rocket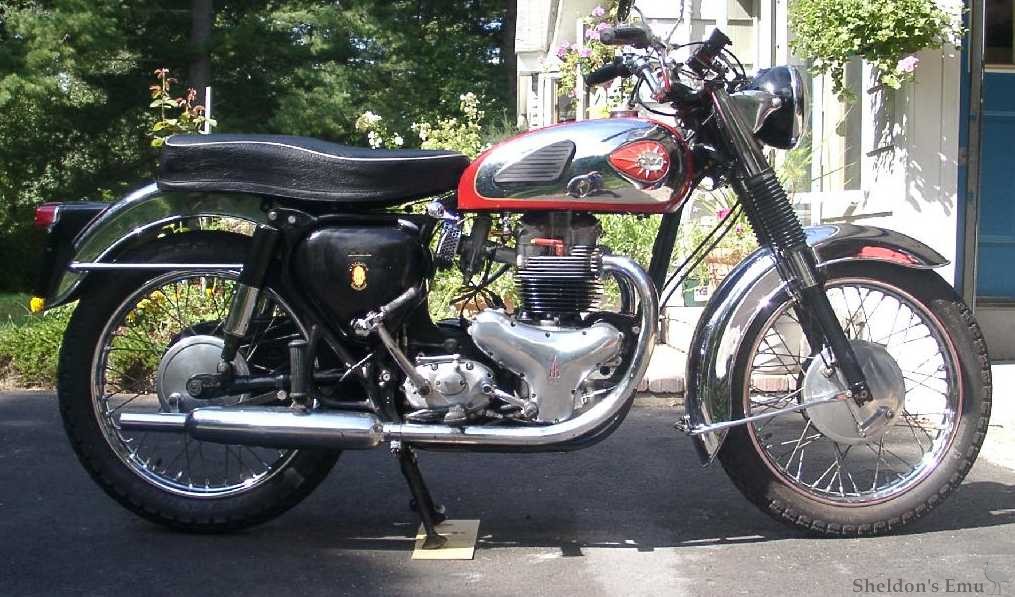 Chris Edmond's 1960 A10R Super Rocket is for sale. Due to Chris's failing eyesight, he really can't ride it, so he wants to pass it on to someone who will continue to take care of her. He is the forth owner.
All original, not restored, full chrome fenders, enclosed chain, chronometric gauges, great paint, regulator has been replaced with 6V Podtronic, in excellent running condition for a 45 year old. Matching numbers, as authenticated by BSAOC UK dating service.
Work done in last 12 months: new seat (RK Leighton, UK), new rear shocks (NJB Classic Shocks, UK), new bronze valve guides, valve springs, new rings, honed bore (250 miles of break in still needed) engine work done by Steve Barlow (www.barlowco.com). Dunlop Tires replaced 2 years/ 500 miles ago.
Bike is located in Andover, MA
$5000 obo
Any questions please eMail Chris = chrisedmonds at comcast.net