Errol Franks 1958 BSA A10 Super Rocket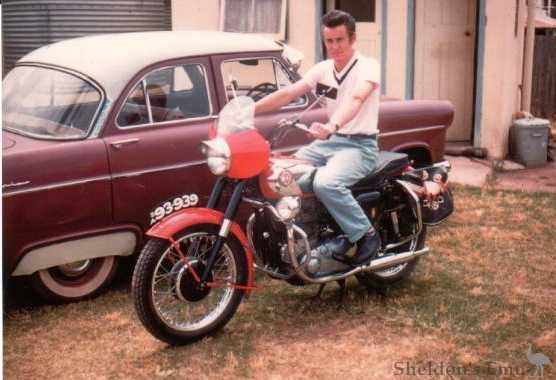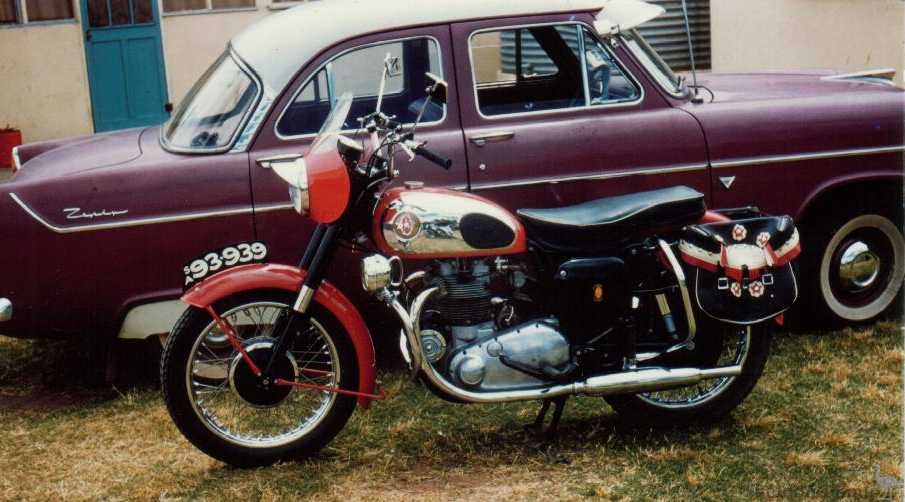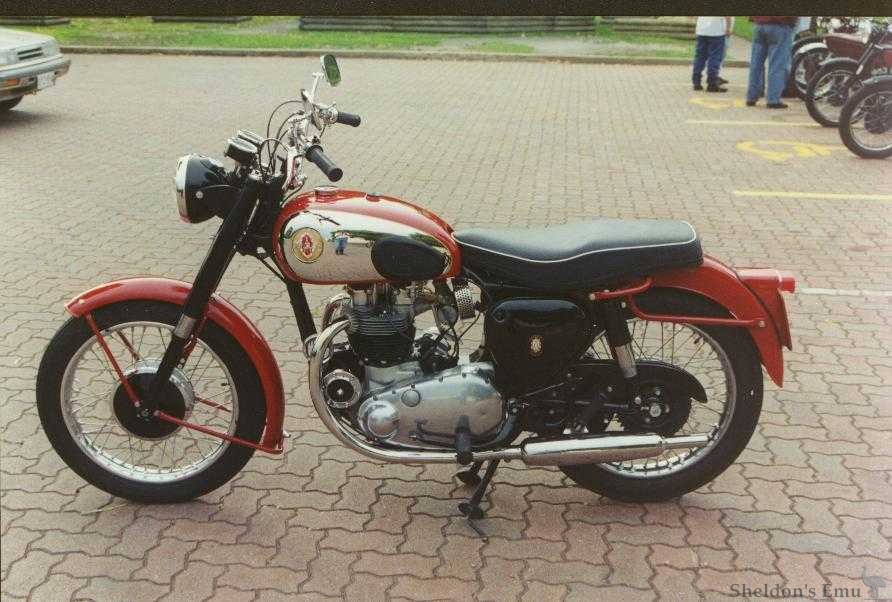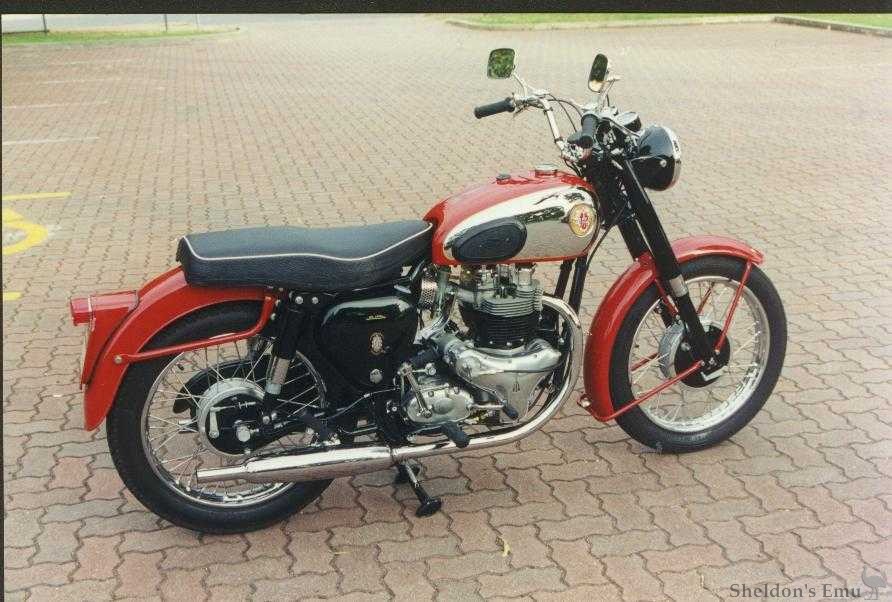 Errol Franks 1958 BSA A10 is a true beauty.
Photos 1 and 2 were taken in the summer of 1958 when the bike was about 8 months old. Errol purchased the bike on his 17th birthday in August 1958 it was then 3 months old all the extras you see on it was there on purchase. The bike was sold late 59 never to be seen again. For many years he yearned for the ownership of that bike or one the same.
In 1997 as luck would have it he located the bike in photos 3 and 4 and spent the following 3 years under total restoration. The bike is far better than when it came of the assembly line at Small Heath and is a credit to the many artisans that carried out the restoration. Parts for these bikes A10 ,s are not difficult to come by in Aussie as long as you have the cash. The two most difficut parts to come by was the headlight brackets and the gold tank badge.
The bike was originally exported from the UK to the US east coast and was exported from the US in approx 1996. The frame and engine numbers are matching. Basically the bike is a 100% export model to Australia and New Zealand. Errol resides in Adelaide, South Australia.
---