The GM LT Speedway Engine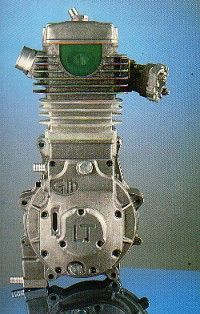 In 1986, Marzotto built a new type of engine the - the GM LT.
Again, this was to be a SOHC 4V aircooled engine with the cylinder being Nikasil coated, and it also came equipped with an electronic ignition.
Marzotto fitted into the LT, newly designed cams with higher lift with the result that this engine is capable of running up to 10.000 rpm.
On the left side of the crankcase, there was now a small oil compartment and. furthermore, the oil pump was now fitted inside of the engine and it was an oil-recirculation system.
The engine comes in 2 types:
86 x 86 mm bore / stroke, or 84 x 89 mm bore / stroke.
Although large, you can view* the LT Parts Catalogue that show a breakdown of the LT Motor.
The GM LTA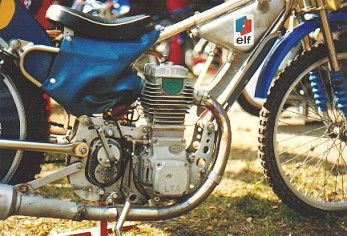 A year after the introduction of the type LT, Marzotto introduced the type LTA Engine.
This engine came equipped with a special electronic adjustable magneto ignition that was actually controlled by the engine revs.
There is also an LTA without this adjustable magneto on special order.


Some years ago in Assen during an iceracing meeting, Swede Tommy Lingren used a very special GM engine (See below) in his frame. Based on a GM LTA, there was a (so called) secret head, but it was in fact just a modified SOHC 2 V JAWA head. This engine was made by Swedish GM importer Gerhardsson, and was reported as running very good.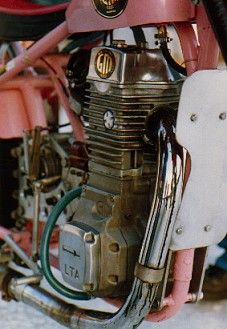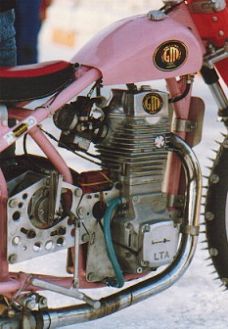 * One or more images missing (×)
---