Lex Dreier's 1961 BSA A10 Super Rocket Custom motorcycle with modified A7 rigid frame and with Road Race Side Car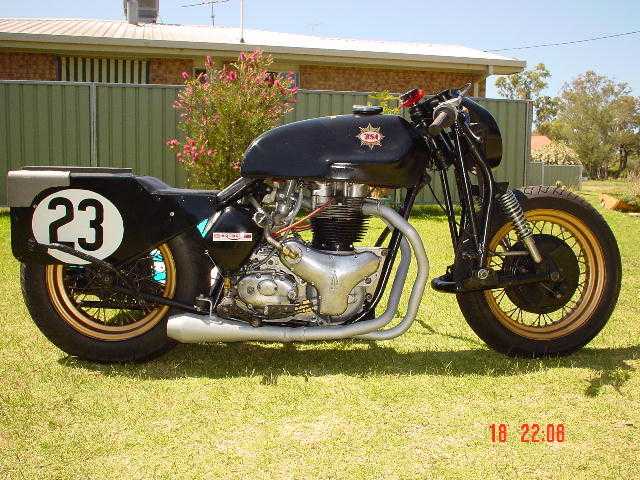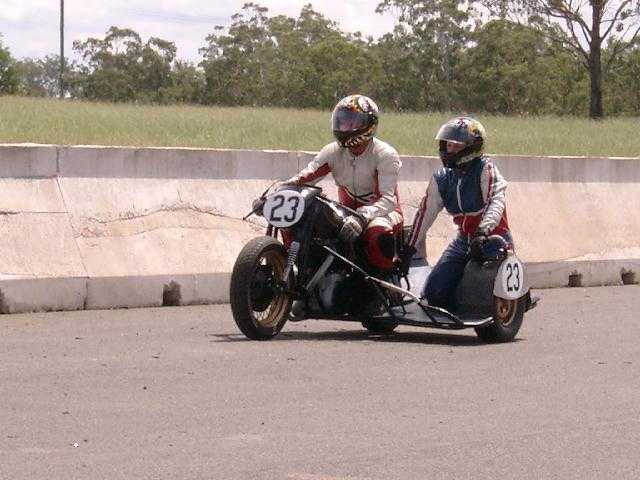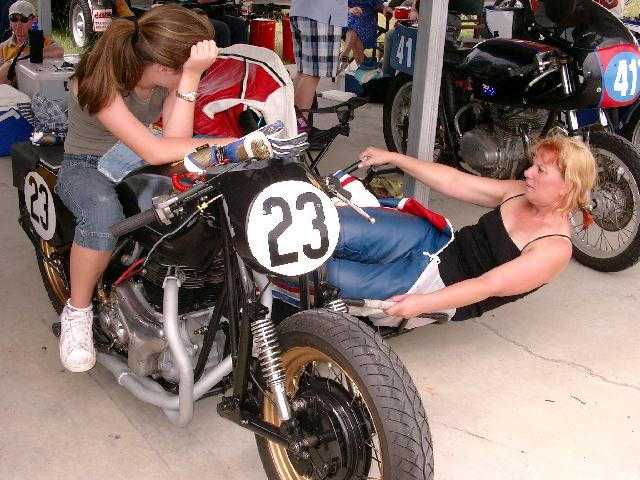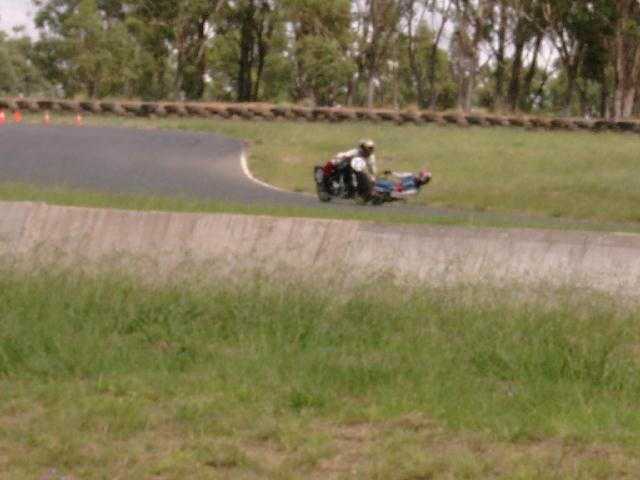 The bike is a 61 roadrace sidecar that Lex and his wife race. Exhaust was copied from Eddie Dows Twin Tips and runs 30mm concentric on methanol with 11:1 high comp pistons and a camshaft described by local Britbikes owner as flat-track type, looks wild, even stranger than 67-358 . Only have 4 speed box (std) at moment, but he is looking for an RRT2 or similar box. Front wheel 16", rear - 15", sidecar 10". Front brake is allowed in Australia - 71 conical modified to look like Manx.
Mufflers were made by Lex to Eddie Dows measurements, and pipes were made by local exhaust specialist to suit bike - tuned length and identical. Forks are original ones cut and welded by previous owner for bike. Frame is actually A7 rigid modified by Lex to take a10 motor, totally different under tank, portion of top tube cut out along with rear downtube to allow for extra height of 650 with separate gearbox and to fit carby, no air-filter just bellmouth with gauze screen. Lex lives in Goondiwindi, about 4 hours west of Brisbane in Queensland, Australia.
lexd at hotmail.com