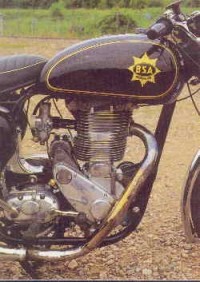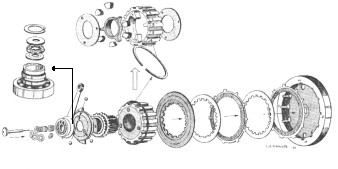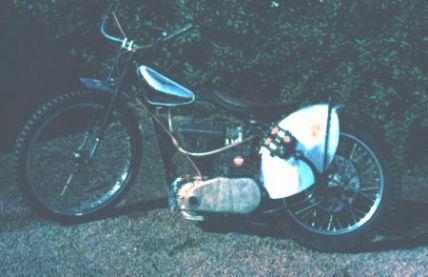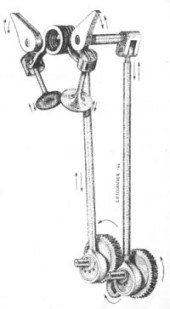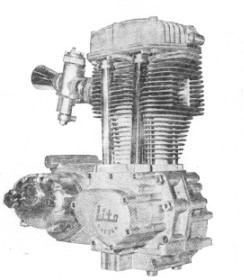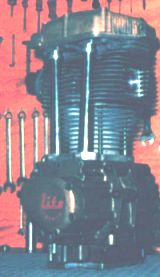 The Lito Engine (1966)
NEW !! ...... Thanks to Rickard Nebrér, the long search for pictures of the Lito Speedway machine has now ended and can be seen at the bottom of this Page.... Thanks Rickard.
During some research, I came across a very small article in the Speedway Star of 1969 that mentions an experimental LITO speedway machine that had been tested by the great Ove Fundin. It was powered by a 500cc X-cam ohc engine and the British contact at that time for more information was a Mister Doug Jackson ....
However, with the assistance of Ben Ludolphy from the Netherlands, we can show you the LITO engine as described below.
The LITO 496 is sensational with an engine output of about 50 BHP and a weigh of about 210 lb (100 kg). To achieve this very good power-to-weight ratio several unique patented constructions are used.
The engine has a bore of 87,00 mm and a stroke of 83,50 mm which make a swept volume of 496 cc.
The crankshaft runs in roller bearings and the split aluminium alloy connecting rod has a very big heavy-duty plain bearing. To keep the weight of the engine with gearbox down to about 84 lb (40 kg) low density metals as Electron and aluminium alloys are used for the castings.
The chromed cylinder has a domed piston with a single compression ring and one oil ring. The compression ratio is 9.5:1 and the maximum RPM is 8000.
The LITO EX-CAM SYSTEM
Despite the short stroke, a light flywheel and light counterweights the low end torque is remarkably good owing to the construction of the top and the patented Ex-Cam valve gear mechanism described here beside.
The LITO EX-CAM SYSTEM is a patented semi-desmodromic adjustable valve gear mechanism. Two adjustable eccentrics are driven at half crankshaft RPM and their movements are transformed to a more or less fore- and aft motion by two fully rollerized "connecting rods".
The valves are opened by two adjustable cam-ground rocker arms pressing on valve plungers. The valves are closed by two hairneedle type springs with varying tension. The system enables you to alter both timing and lift and tune the engine for fast or slow conditions.

Clutch and De-Clutch mechanism
From the clutch (See Below), which is built into the graduated flywheel, a double chain transmits the power to the slightly modified BSA gearbox, which is built into a shell of our own construction. The ignition system consists of a single spark plug and o Stefa magneto with breaker point assembly and coil.

The picture Right was kindly sent to me by Rickard Nebrér and shows his Lito powered Road machine.
Interesting to note that early Lito machines were BSA units with modified Cylinder and Cylinder Heads
Rickard also supplied the early Logo at the top of this page, whilst below is the later Logo as found on the 496 X-cam engine.
Here are the photos that Rickard has kindly sent of the Lito Speedway machine
---