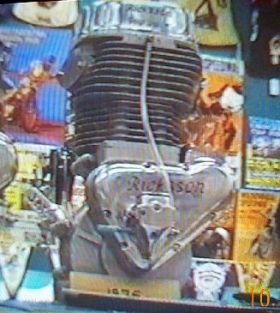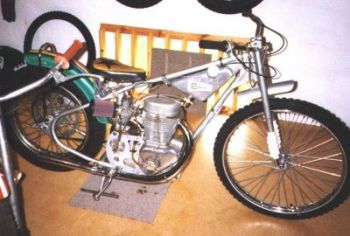 The Ricksson
Steve Magro kindly sent in this clip from a video* he shot whilst at Ian Paterson's museum in Edinburgh, whilst Ben Ludolphy was able to give us some details of this particular engine.
The Ricksson's frames and engines are made in Sweden by the father of Tony Rickardsson.
He started with making special frames for iceracing, and then in 1975 he also made a OHV 4 Valve conversion for a JAWA engine. The conversion looks very much like a Briggo conversion but the Ricksson was made before the Briggo.
The valves in this conversion together with other parts are made by Volkswagen. Mr Rickardsson also made speedway frame's (inspired by Jawa) and there is a complete Ricksson machine (frame & engine) that is on display in a Swedish museum.
Thanks to Ben Ludolphy, we can now see photographs* of that complete machine as seen below.
* Video and images missing (×)