Introduced in 1923, the Model L was supplied with both sidevalve and OHV engines which each had a bore and stroke of 72mm x 85.5mm. The OHV model was the first such machine which BSA produced, and shared the remainder of its specification with the SV model - three-speed gearbox with hand-change, chain final drive, an Amac carburettor, and dummy rim brakes front and rear.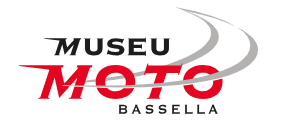 The museum has a core collection of some 200 motorcycles along with a wealth of related historical information. There are frequent special exhibitions and many motorcycle-related social events.
The focus of the museum is, of course, Spanish motorcycles.
More information: Bassella Museu Moto
Photograph by
Mike Ricketts