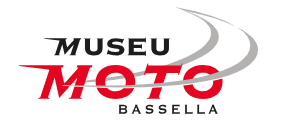 The museum has a core collection of some 200 motorcycles along with a wealth of related historical information. There are frequent special exhibitions and many motorcycle-related social events.
The focus of the museum is, of course, Spanish motorcycles.
More information: Bassella Museu Moto
The museum card gives the date as 1931. One source states that the GT17 was built from 1932 to 1939, and that some 4,800 of this model were constructed.
Photograph by
Mike Ricketts