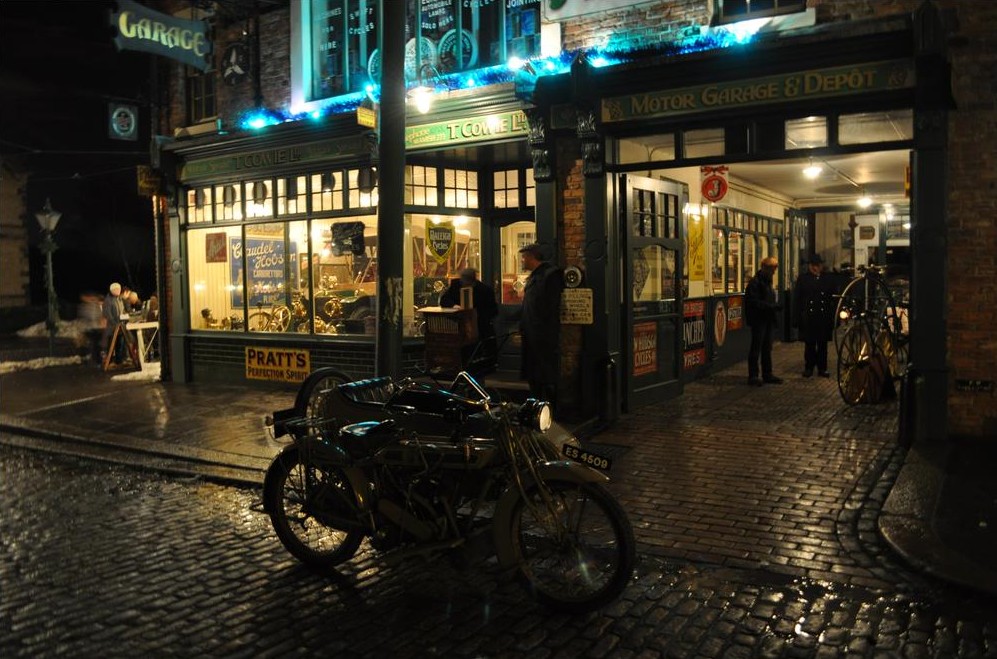 Motorcycles at the Beamish Museum
The motorcycle section forms but a small section of the quite substantial Beamish Museum. Motorcycles on display include a Dene.
"Presented as Beamish Motor & Cycle Works, the motor garage opened in 1994. Reflecting the custom nature of the early motor trade, where only one in 232 people owned a car in 1913, the shop features a showroom to the front (not accessible to visitors), with a garage area to the rear, accessed via the adjacent archway. The works is a replica of a typical garage of the era. Much of the museum's car, motorcycle and bicycle collection, both working and static, is stored in the garage. The frontage has two storeys, but the upper floor is only a small mezzanine and is not used as part of the display." ~ Wikipedia
Address: Beamish Museum, County Durham, England.
Website: beamish.org.uk
Further information: friendsofbeamish.co.uk/motorcarsbikes/
If you have a query or information about this museum please contact us